Celebration of life for NAHL staff member Fraser Ritchie announced
June 22, 2017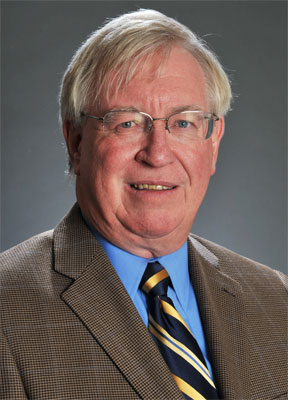 The North American Hockey League (NAHL) has announced a Celebration of Life event for long-time staff member Robert 'Fraser' Ritchie.
The event will take place at the Dr Pepper Arena in Frisco, Texas on Sunday, July 2nd from 2-5pm in the Gold Club on the concourse level of the arena. Food and beverages will be served.
The event is open to family and friends, particularly those in the hockey community both in Texas and across the United States that Fraser worked with and made an impact on.
Ritchie recently passed away on June 10, 2017, after a brave battle against cancer.
For those coming from out of town in need of hotel accommodations, a room block at the Hyatt House Hotel in Frisco, Texas, directly across from the Dr Pepper Arena has been established for $109/night. Please call 800-992-8435 and mention group code G-NHLF to reserve room(s) for the event, or
reserve online here
.
Ritchie had just completed his eighth season with the NAHL, NA3HL and NAPHL in his role as Director of Hockey Administration. He oversaw league logistics, scheduling, operations and daily support for member organizations and league operations. He also was in charge of the tracking and accuracy of all statistics and standings for the NAHL, NA3HL, and NAPHL as the HockeyTech and LeagueStat administrator.
"After talking with the Ritchie family and Fraser's wife Michele, everyone involved felt like a celebration of life is a proper tribute to Fraser. He is someone that always enjoyed social gatherings and talking about life and hockey, so this is a fitting way for his friends, colleagues and family to remember him and share stories. While we are all mourning his loss, we find comfort in the fact that he was beloved in so many circles and we hope to share that with everyone on July 2nd," said NAHL Commissioner and President Mark Frankenfeld.
Ritchie had previously served on the Board of Directors for the Dallas Junior Hockey Association and the Allen High School Hockey Club, Advisor to the AT&T Metroplex High School Hockey League and served as President of the North Texas Hockey League for three years. In 2006-07, Ritchie was named the Volunteer of the Year for Youth Hockey by the Dallas Stars. Away from the rink, the former minor league hockey player spent 38 years with Nortel Networks, specializing in engineering sales support, project management of large multi-million dollar programs and customer service.
Fraser is survived his caring wife, Michele Ritchie; his two loving two sons and daughter-in-law, Trent Ritchie, Derek and Kylee Fournier and his two grandchildren, Emree and Coen.