NAHL announces the passing of staff member Fraser Ritchie
June 12, 2017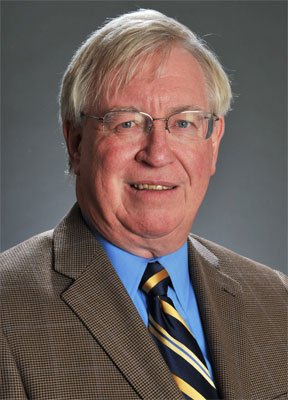 It is with great sadness and regret that the North American Hockey League (NAHL) announces the passing of long-time staff member Fraser 'Robert' Ritchie. Ritchie passed away peacefully with family at his side on the morning of June 10, 2017, due to complications of cancer.
Ritchie had just completed his eighth season with the NAHL, NA3HL and NAPHL in his role as Director of Hockey Administration. He oversaw league logistics, scheduling, operations and daily support for member organizations and league operations. He also was in charge of the tracking and accuracy of all statistics and standings for the NAHL, NA3HL, and NAPHL as the HockeyTech and LeagueStat administrator.
"This is an incredibly tough day for the NAHL family. Our thoughts and prayers are with Fraser, his wife Michelle, and the rest of his family. Despite the diagnosis of cancer towards the beginning of the season, Fraser remained committed and determined to not let it affect him or his commitment to our leagues and teams. Throughout all the challenges, Fraser fought through it with his patented workhorse style and loyalty, which has endeared him to so many people over the course of his time with us. He was someone who communicated with our teams on a daily basis, from our owners, to coaches and all the way to team volunteers. His influence and professionalism towards everyone is something that we will dearly miss. This is a very sad day, but knowing the battle he fought, we hope to find solace that Fraser is now at peace," said NAHL Commissioner and President Mark Frankenfeld.
Ritchie had previously served on the Board of Directors for the Dallas Junior Hockey Association and the Allen High School Hockey Club, Advisor to the AT&T Metroplex High School Hockey League and served as President of the North Texas Hockey League for three years. In 2006-07, Ritchie was named the Volunteer of the Year for Youth Hockey by the Dallas Stars.
Away from the rink, the former minor league hockey player spent 38 years with Nortel Networks, specializing in engineering sales support, project management of large multi-million dollar programs and customer service.
He is survived his wife, Michelle, and two sons Trent and Derek, along with two grandchildren.
Details regarding a celebration of life ceremony will be announced on a later date.