HC Dallas to become Dallas Blackhawks Elite
March 15, 2017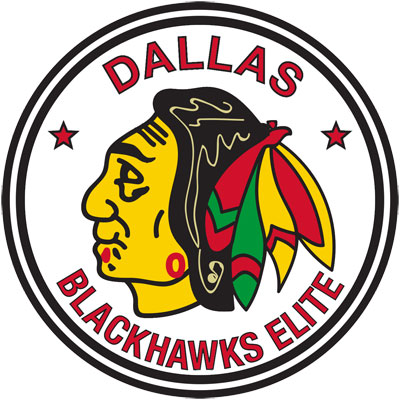 Hockey Club Dallas is pleased to announce the separation of its Tier I program from the HC Dallas Tier II program. We will strive to build a Tier I club that that will be a viable option for all high-level players throughout Texas, Oklahoma and surrounding areas who are looking to advance to the next level in their careers.
As part of the exciting changes the new Tier I program is proud to bring back an old Texas tradition by resurrecting the Dallas Blackhawks as our namesake for the newly formed club.
Going back in time the Dallas Blackhawks were a minor-league professional ice hockey team in Dallas from 1967-1982. They were a member of the Central Hockey League and played their home games at the Fair Park Coliseum, winning four Adams Cups titles in their 15 years in Dallas. Many of their coaches and players went on to successful NHL careers including Marc Crawford, Bruce Boudreau and John Muckler to name a few.
The new Tier I organization will compete in the North American Prospects Hockey League (NAPHL) as the Dallas Blackhawks Elite in 2017-18 and will be based out of Valley Ranch.
"The goal of the Dallas Blackhawks Elite is to make sure the top players in the area are given the right coaching, guidance and assistance to move on to Juniors or College," said Chris Schembri, President of the newly formed club.