Tampa Scorpions accepted into the NAPHL
March 14, 2017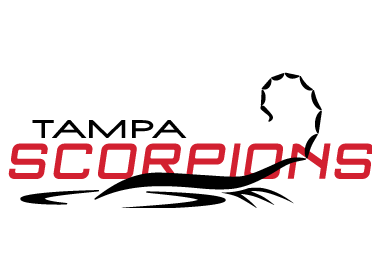 The North American Prospects Hockey League (NAPHL) has announced that the Tampa Scorpions (Tampa, Florida) have been accepted as members of the NAPHL for the 2017-18 season. The organization will field full-time teams at the 18U, 16U and 15U levels.
"The addition of the Tampa Scorpions further strengthens the depth and foundation of the NAPHL for the upcoming 2017-18 season," stated NAPHL Director Lucas Trombetta. "For years, the Tampa Scorpions have represented themselves well on the National stage at USA Hockey events, which includes NAHL Future Prospects Tournaments, as well as, NAPHL guest team appearances the past two seasons. Adding a team from the state of Florida also will give NAHL and college scouts a new pool of players to assess."
The Tampa Scorpions is a travel hockey organization from Mites through Midgets, with three previous USA Hockey National Championship titles on their resume. Their mission is to make hockey as affordable as possible, maximize their player's development and create a winning environment. Based out of Xtra Ice Training and Clearwater Ice Arena in suburban Tampa, Florida, the Scorpions utilize a micro rink for their unique development system, which also offers video review opportunities, allowing players more puck touches and forces faster decision-making. The off ice training facility is designed and set up specifically for hockey development.
Their coaching staff consists of NHL, professional hockey and NCAA alumni. Alain Lemieux will serve as the 16U and 15U head coach. Lemieux's professional experience spans over 30 years, from the National Hockey League (NHL) to the successful development of revolutionary camps and successful youth hockey programs across North America. Drafted by the St. Louis Blues in the early 1980's, Alain's offensive skills became widely recognized throughout the NHL, resulting in a six-year career with the Blues and the Quebec Nordiques. Upon his retirement from the NHL, Alain blended these experiences with the demand for professional youth hockey instruction in cities throughout the country. His projects have had tremendous following and support, bringing such recognizable names as Marc-Andre Fleury, Hall of Fame's Mark Messier, and most significantly, brother and Hockey Hall of Fame superstar, Mario Lemieux. Alain's unique brand of training and coaching has met with great success on a competitive level as well. In 2010, Alain led the Pittsburgh Selects Pee Wee AAA team to the National Championship in New Jersey, was selected as EJEPL All-Star Head Coach for two consecutive seasons ('14-'15, '15-'16), and was named EJEPL Coach of the Year for the 2014-2015 season with his 2002 birth year AAA Pittsburgh Selects.
Coaching the 18U team will be Vinny Prospal. After retirement from the NHL, Vinny's passion for the game quickly put him back in the rinks as an NHL Scout. The travel and time requirements away from his family had Vinny change gears to coaching youth hockey in addition to Assistant Coach to the Czech Republic 2016 World Team. Today, Vinny continues to be an Assistant Coach to the Czech Republic National Team. Vinny was drafted 71st overall in 1993 by the Philadelphia Flyers. Vinny started playing in the NHL in 1997, and in his first year, was a member of Flyers team that went all the way to the Stanley Cup final. Prospal played for 7 NHL teams - Philadelphia Flyers (twice), Ottawa Senators, Florida Panthers, Tampa Bay Lightning (3 times and played 468 games with TBL), Anaheim Ducks, New York Rangers and Columbus Blue Jackets. Vinny served as Assistant Captain while playing for NYR, TBL and CBJ. Vinny played 21 pro hockey seasons and 16 of them in the NHL compiling total of 1108 regular season games with 255 goals and 510 assists. In the NHL playoffs, Prospal added 65 games registering 10 goals and 25 assists. Vinny was also a selected to compete for his country, Czech Republic, in the Olympic Games in Torino, Italy in 2006, where he earned the Bronze Medal. Vinny also played at 3 World Championships, winning the gold medal twice in 2000 and 2005. Vinny served as the Assistant Captain on the 2005 Gold Medal winning team. During the 2004 World Cup of Hockey he was a member of Czech team that earned the Bronze Medal.