Watch: 18U champion Madison talks development, winning
March 3, 2017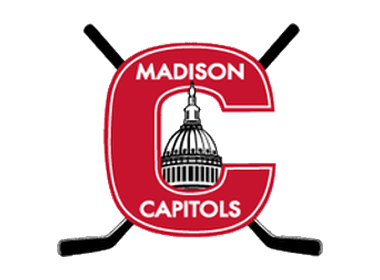 Many a NAHL, USHL, NCAA and NHL player has come from the NAPHL.
Having just finished its 8th season, the NAPHL has established itself as one of the premier grounds for development and exposure. The success of teams on the National stage, as well as, the success of NAPHL players at the next levels of hockey, is further proof that the NAPHL is redefining exposure and has elevated itself to one of the premier training grounds for development and opportunity.
In 2016-17, the NAPHL set a new standard for player movement and recognition of its alumni. A record number of seven NAPHL alumni were selected in the 2016 NHL Draft, a record number of 64 NAPHL players were either tendered or drafted into the NAHL and 18 NAPHL players were selected in the 2016 USHL Draft.
In addition, a record total of 83 players that played in the NAPHL are currently on NAHL rosters to start the 2016-17 season.
During the recent 2017 NAPHL Dixon Cup Championships, the NAPHL sat down with three members of the Madison Capitols 18U team, who had just won their second consecutive Dixon Cup Championship with a 3-2 shootout win over Meijer AAA.
They were players Kobe Keller and Brendon Syed, along with head coach Adam Kostichka.
Each of them talked about their experiences in the NAPHL and their thoughts behind winning a championship and the development process.
"Winning a championship is great, but we are here to develop the players and get them to the next level. We preach patience and hard work and want to put them in situations to succeed. The NAPHL is great. It takes maturity to compete and play well in the NAPHL and the scouting presence is wonderful at each event." –Madison 18U head coach Adam Kostichka.
"You play against a lot of good teams and players in the NAPHL. The top teams are really good and up there with the best in the country." –Kobe Keller
"The NAPHL is a great league. You play against some great competition that is from all over the United States, so that type of diversity makes everyone a better player. The NAPHL prepares you for the next level." –Brendon Syed