Wilderness assistant Benedict talks about NAPHL pathway
December 27, 2016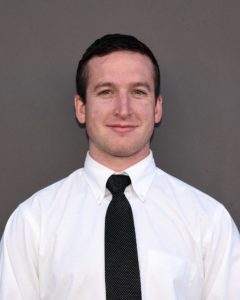 Many a NAHL player has come from the NAPHL.
Now in its 8th season, the NAPHL has established itself as one of the premier grounds for development and exposure. The success of teams on the National stage, as well as, the success of NAPHL players at the next levels of hockey, is further proof that the NAPHL is redefining exposure and has elevated itself to one of the premier training grounds for development and opportunity.
In 2016, the NAPHL set a new standard for player movement and recognition of its alumni. A record number of seven NAPHL alumni were selected in the 2016 NHL Draft, a record number of 64 NAPHL players were either tendered or drafted into the NAHL and 18 NAPHL players were selected in the 2016 USHL Draft.
In addition, a record total of 83 players that played in the NAPHL are currently on NAHL rosters to start the 2016-17 season.
This week's interview was with Michael Benedict, who is currently an assistant coach for the NAHL's Minnesota Wilderness. Benedict, a former NAHL player, coached in the recent 2016 NAPHL 18U and 16U All-Star Games and talked about the advantages of playing in the NAPHL, as well as, giving some valuable advice for players currently playing in the NAPHL.
Benedict is in his first season as assistant coach with the Minnesota Wilderness in 2016-17. Prior to being behind the bench for the Wilderness, Benedict served as Assistant Coach for the Corpus Christi IceRays, also of the North American Hockey League.
Benedict played two seasons in the NAHL. In his rookie season 2009-10, he played 43 games for the Alexandria Blizzard where he scored 3 goals and 3 assists before getting traded in the offseason to the Corpus Christi IceRays. During Benedict's second season in 2010-11, he amassed 24 goals and 20 assists in 58 games and was named Player of the Year for the IceRays. Benedict went on to play at Division I Niagara University and was a three-time Scholar Athlete. He played three seasons for the Purple Eagles before suffering a career ending injury during his junior season. In his fourth year at Niagara, Benedict served as a graduate assistant coach which helped him pave the path to where he is today. Benedict graduated Magna Cum Laude and received his Bachelor of Science in Computer Information Sciences in May of 2014. He is currently pursuing a Master's degree in Business Administration.
Off the ice, Benedict was heavily involved in the community. At Niagara, he assisted with the Jr. Purple Eagles Youth Hockey Program. The year he played for the IceRays, he received the Community Service Award for his commitment, dedication and service.
Benedict joins his former Coach at Niagara University, Tim Madsen, behind the bench for the Wilderness.