Esmark 18U defenseman Krukovski helps Lithuania to title
December 22, 2016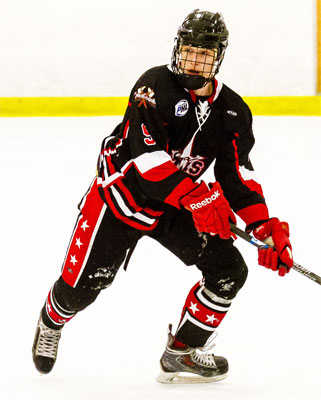 NAPHL and Esmark Stars 18U defenseman Tomas Krukovski helped lead the Lithuanian men's national under 20 ice hockey team as they captured the 2016 International Ice Hockey Federation's IIHF U20 World Championship Division II Group A held in Tallinn, Estonia, Dec. 11 - 17.
Lithuania completed a perfect run through the field at the tournament and finished 5-0-0.
For the event Krukovski (6'3/185), a 17-year-old, notched three (3) assists and finished a +10 for the tournament.
After three consecutive silver medals, Lithuania finally claimed the gold at the U20 World Division II Group A level by defeating Japan 6-4 in a match-up of undefeated teams.
"What a great thrill it must be to help your home country win a World Championship," said 18U Esmark Stars AAA head coach Dave Kosick. "I am very happy for Tomas and proud of his accomplishment."
IN 16 NAPHL games so far this season, Krukovski has three points.
The Esmark Stars AAA Hockey Club is a proud member of the North American Prospects Hockey League (NAPHL).