NAPHL, Future Prospects event begins Friday in Blaine
December 2, 2016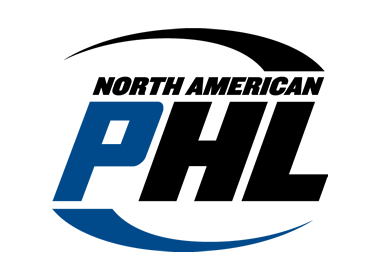 The 2016-17 North American Prospects Hockey League (NAPHL) regular season resumes on Friday, December 2nd, with its fourth event of the year taking place from December 2-5 at the Schwan Super Rink in Blaine, MN. All NAPHL teams will compete at the event.
The weekend also marks the continuation of the NAPHL's 15U Division. A total of nine teams make up the NAPHL's 15U Division for the 2016-17 season. The addition of the NAPHL 15U Division earlier this season coincided with USA Hockey's announcement that they have added a 15-year-old National Championship in addition to its slate of 2017 and 2018 Youth Tier I National Championship Tournaments.
In addition, several teams outside the NAPHL will be participating in the first Future Prospect Tournament event of the 2016-17 season, which features guest teams at the 14U, 16U and 18U levels.
The 2016 NAPHL 16U and 18U All-Star Games are scheduled for Sunday, December 4th at 6:00pm (16U) and 8:00pm (18U) at the Schwan Super Rink in Blaine, Minnesota. For the first time in the eight-year history of the NAPHL, both the 16U and the 18U All-Star Games will be played in cooperation with one another on the same day during the same weekend event.
There promises to be some great action at this event with several of the top teams in the standings facing off against one another in both divisions.
Like it has the past three NAPHL events, NAHL Central Scouting is preparing to evaluate players with a team of 8-10 scouts. A team of scouts with NHL, NCAA, and Junior hockey coaching and scouting experience will be evaluating and submitting reports that will be organized and disbursed to all NAHL teams as well as NHL teams and NCAA schools.
The Schwan Super Rink is the largest ice arena of its kind in the world. The state-of-the-art facility, a $21 million project totaling over 300,000 square feet, features eight sheets of ice under one roof. With all its varied amenities and services, the Schwan Super Rink is absolutely unique in the world of ice sport facilities.