NAHL announces staff for 2016-17 season
October 12, 2016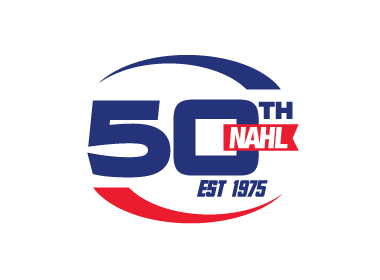 North American Hockey League (NAHL) Commissioner and President Mark Frankenfeld announced the NAHL Staff and Executive Committee for the 2016-17 season. The staff oversees the NAHL, as well as, the NA3HL and NAPHL.
Recently, the league has added three new staff members. Leah Forester has been named the new Coordinator of Marketing and Design, Josh Shields has been named the new Coordinator of Hockey Administration and Amanda Ruthman has been named the new Coordinator of Media and Communications.
"We have experienced tremendous growth and stability in recent years and our staff continues to go above and beyond in their service to our member teams and players in the NAHL, NA3HL and NAPHL," said Frankenfeld. "Thanks to their efforts, we have been able to enhance our product, resulting in better exposure and advancement for all of our players."
Bios
Leah Forester: Prior to joining the NAHL, Forester worked for the Austin Rodeo in Austin, Texas. She also has experience in hockey, previously working as a Video Production Intern for the New Jersey Devils of the NHL. She also worked as a Production Assistant for the Mizzou Network, an SEC network affiliate with the University of Missouri Athletic Department.
Josh Shields: Shields has multi level coaching and playing experience in hockey at the Youth, Junior, and College levels. Prior to joining the NAHL he was an Assistant Coach at Ferris State University (NCAA), and an Assistant Coach for the Muskegon Lumberjacks in the United States Hockey League (USHL).
Amanda Ruthman: Prior to the NAHL, Ruthman served as the Sports Information Director for Texas A&M International University in Laredo, Texas. She also spent a season in game presentation with the Buffalo Sabres of the NHL, and two seasons in game operations with the Erie Otters of the OHL.
2016-17 Staff
Mark Frankenfeld-Commissioner and President
Denny Scanlon-Vice-President, Hockey Operations, NA3HL Commissioner
Alex Kyrias-Director, Sales and Marketing
Fraser Ritchie-Director, Hockey Administration
Shannon Smith-Director, Finance and Administration
Craig Barnett-Director, Player Personnel
Chris Allman-Director, Officiating Program
Marc Faucette-Director, Department of Player Safety
Lucas Trombetta-Director, NAPHL
Leah Forester-Coordinator of Marketing and Design
Josh Shields-Coordinator, Hockey Administration
Amanda Ruthman-Coordinator, Media and Communications
John Elftmann-Manager, Webmaster and Photography
2016-17 NAHL Executive Committee
Bill McCoshen, Chairman of the Board
Thom Brigl
Rick Bouchard
Don Stone
Robert F. Riley, Legal Council