Previewing the NAPHL: Arizona Bobcats
September 3, 2016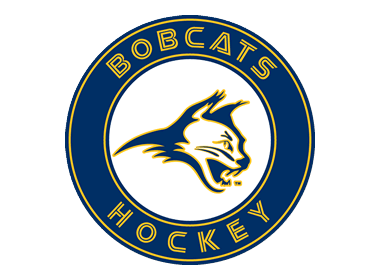 The North American Prospects Hockey League (NAPHL) is pleased to announce a series entitled Previewing the NAPHL. Over the course of the next two weeks, the North American Prospects Hockey League (NAPHL) will preview each of the organizations in the NAPHL for the 2016-17 season. Each day, leading all the way up to the first event of the season at the NAHL Showcase in Blaine, MN, the league will feature a different organization and take a look at their teams.
Arizona Bobcats
Teams: 18U, 16U and 15U
Coaching Staff: Brent Gough (18U), Pat Mahan (16U), Pat Conacher (15U)
Director: Ron Filion
The Arizona Bobcats are proud to be apart of the NAPHL again for upcoming 2016-17 season, and excited for the first puck drop in Blaine this September. Last year, the 18U team failed to qualify for the playoffs, while the 16U team finished in 10th and did qualify for the post-season. Arizona will also have a team in the new 15U Division this season. Both teams saw a coaching shuffle, Pat Mahan and Brent Gough will be behind the bench for both teams, Mahan U 16 Head Coach and Gough the U 18 Head Coach, Bobcats also added Ed Lisogar to the round out the coaching staff. This season the 16's see a large turn over and only have 1 returning player from last season. 18's see some new faces added to the roster this year mixed in with some veteran players of the NAPHL.
Notable 18U players
HUNTER COOK - 99 - D
BRENDAN WINSLOW - 99 D
TONY CIMATO - 98 - F
JARED SANCHEZ - 98 - F
JONAS EDWARDS - 99 - F
JOE DIQUILIO - 99 - F
BROOK SOTTILE - 99 - F
BLAKE BJELLA - 98 – G
Notable 16U players
RILEY MORGAN - 2000 - G
BRYON MORASHADI - 2000 -D
MICHEAL BLOOM - 2000 - F
RYAN WEICK - 2000 - D
LOGAN BELLAR - 2000 - F
ADAM BRICKER - 2000 - F
RYAN OSTIN - 2000 - F
TITO MORENO - 2000 – F
Notable Alumni
AUSTON MATTHEWS
MICHEAL MAHAN
MATT JONES
LANDON QUINEY
CHRISTIAN CAKEBREAD
BRAYDEN WATTS
MATT DURFLINGER
KEENAN SPILLUM