Pikes Peak Miners to become Colorado Springs Tigers
August 22, 2016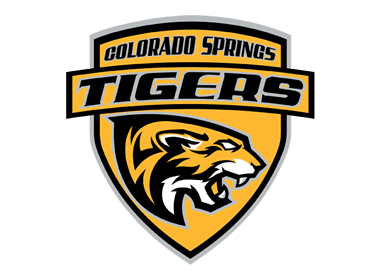 The Pikes Peak Miners, proud members of the North American Prospects Hockey League (NAPHL) and the Colorado Springs Amateur Hockey Association (CSAHA) have announced that they have joined forces to create Tigers AAA Hockey. The Miners have a long history as the Tier I affiliate of CSAHA, the premier youth hockey association in the Pikes Peak region.
Through 40 years of operation, CSAHA and the Miners have led youth hockey development in the state of Colorado, and bringing both under the Tigers flag will solidify a top to bottom development model for all players in the association centered on long term athlete development.
The Tigers AAA 18U, 16U and 15U teams will proudly compete in the NAPHL. The Miners were one of the founding members of the NAPHL back in 2009 and have been members ever since. As one of the original USA Hockey Model associations, CSAHA will continue to operate world-class development programs for players of all ages. With close proximity to three Division I college hockey programs (Denver University Pioneers, Air Force Academy Falcons, and Colorado College Tigers), Tigers AAA hockey benefits from an unparalleled amount of exposure for its players.
Our mission is to provide elite youth hockey players the opportunity to develop advanced hockey skills in a program that places emphasis on sportsmanship, integrity, discipline, and character. Our goals are to run the most ethical and honest Tier I hockey program in North America, to prepare as many players as possible to progress and succeed at higher levels of hockey, and to create positive lifelong hockey citizens who benefit tremendously from their time in the Tigers organization.
Questions regarding the CSAHA organization can be
emailed
to Brian Copeland.