NAHL announces teams for October Future Prospects Tournament
August 5, 2016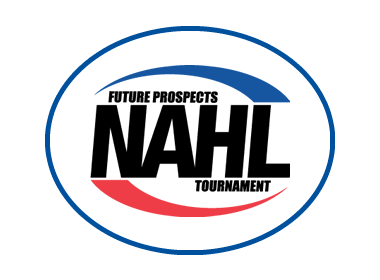 The North American Hockey League (NAHL) has announced the teams that have been selected to participate in the October NAHL Future Prospects Tournament, which will be taking place from October 21-24, 2016 at the Schwan Super Rink in Blaine, Minnesota, and held in cooperation with the second NAPHL event of the season.
The following teams have been selected for the event:
18U Division
California Wave
West Coast Renegades
New Jersey Titans (American)
Green Bay Hornets
Fountain Valley School
St. Mary's Point Junior Gold A
New Jersey Colonials
Santa Margarita Eagles
Gopher State White
Gopher State Gold
16U Division
Wenatchee Wilderness
West Coast Renegades
New Jersey Titans (American)
Green Bay Hornets
MNEDPL West
MNEDPL Metro Northwest
Nevada Storm
Texas Jr. Brahamas
Shattuck-St. Marys
Minnesota Blades 15U
14U Division
Team North Dakota
Thunder Bay Kings
Madison Capitols
Omaha AAA
Alaska Oilers
West Coast Renegades
Team Wisconsin
Wenatchee Wilderness
The North American Future Prospects (NAFP) Tournaments are driven by the North American Hockey League (NAHL) and operated by the NAHL professional staff in order to serve the most valuable asset to hockey, the players.
The intent and goal is to provide the aspiring hockey player an opportunity while participating in the NAFP to take part in a one-of-a-kind experience that is designed to maximize exposure at grand-scale events and combines that provide a true look and feel of the genuine "NAHL EXPERIENCE."
Teams will play an invitational-style tournament. Each FPT will offer a four-game guarantee to all teams. The events are coordinated and operated by the experienced and professional staff of the NAHL. Each FPT will feature a guaranteed scouting presence from NAHL Central Scouting, real-time game updates and statistics, and live online video broadcasts of every game by FASTHockey, the official broadcast provider of the NAHL.
Future Prospect Tournaments are designed to maximize exposure for all participants. NAHL Central Scouting staff will scout each FPT. Reports on top players from each FPT will be entered into the RinkNet database and made available to all NHL, NAHL and NCAA teams. At the inaugural NAHL FPT event in October of 2015, there were scouts from the NAHL and virtually every other junior hockey league in North America.
To learn more about the NAHL Future Prospects Tournament,
click here