NAHL, NAPHL players highlight NHL development camps
July 6, 2016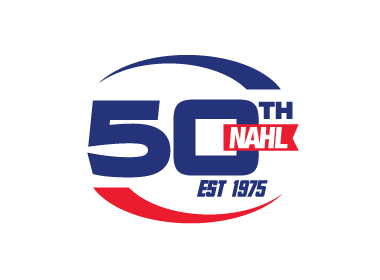 2016 offers another opportunity for dozens of NAHL and NAPHL alumni to attend annual development/prospect camps across the NHL.
The majority of NHL teams have their development/prospect camps during the month of July. Former NAHL and NAPHL players were once again a significant part of the mix as over 60 alumni were at camps in July.
The Dallas Stars, who has four NAHL alumni in their camp, began their development/prospect camp this week, as did several other NHL teams.
The numerous NAHL and NAPHL alumni at NHL development/prospect camps comes on the heels of a memorable NHL Draft for the NAHL and NAPHL, which saw five NAHL players and seven NAPHL alumni drafted a few weeks ago.
Below is an alphabetical team list of NAHL and NAPHL alumni at 2016 NHL development/prospect camps:
*Know of anyone we missed? Please send us an email
Anaheim Ducks
Scott Conway, Texas Tornado
Collin Delia, Amarillo Bulls
Trevin Kozlowski, NAPHL 16U - California Titans
Landon Smith, Wenatchee Wild
Arizona Coyotes
Dysin Mayo, NAPHL 18U - Pursuit Of Excellance
Jalen Smereck , Odessa Jackalopes
Cameron Clarke, Lone Star Brahmas
Daniel Brickley, Topeka Roadrunners
Ivan Chukarov, Minnesota Wilderness
Nolan Gluchowski, Kalamazoo Jr. K-Wings
Cal Petersen, Topeka Roadrunners
Calgary Flames
Dennis Kravchenko, Wichita Falls Wildcats
Jack LaFontaine, Janesville Jets
Josh Wilkins, Austin Bruins
Tyson Jost, NAPHL 16U - Pursuit Of Excellance
Jeff Baum, Wichita Falls Wildcats
Roope Hintz, Bismarck Bobcats
Hampus Sjodahl, Odessa Jackalopes
Alexey Solovyev, Texas Tornado/Lone Star Brahmas
Alex Globke, NAPHL 16U - Detroit Falcons/ Port Huron Fighting Falcons
Chase Perry, Wenatchee Wild
Florida Panthers
Chris Wilkie, NAPHL 16U - Omaha AAA
Steven Johnson, Aberdeen Wings
Chaz Reddekopp, NAPHL 18U - Pursuit Of Excellance
Brandon Duhaime, NAPHL 18U - Pursuit Of Excellance
Scott Dornbrock, Minot Minotauros
David Makowski, St. Louis Bandits
CJ Motte, Traverse City North Stars
Pavel Padakin, Fairbanks Ice Dogs
Michael Szmatula, NAPHL 18U - Lansing Capitals/ Traverse City North Stars
Andrew Sinard, Aberdeen Wings
New Jersey Devils
Zach Berzolla, NAPHL 18U - New Jersey Jr. Titans
New York Islanders
Zach Jordan, Minnesota Wilderness
Eamon McAdam, Austin Bruins
C.J. Smith, Austin Bruins
Todd Burgess, Fairbanks Ice Dogs
Hampus Gustafsson, Amarillo Bulls
Wade Allison, NAPHL 16U - Omaha AAA
David Drake, NAPHL 16U - Indiana Jr. Ice/ NAPHL 18U - Indiana Jr. Ice
Merrick Madsen, Minot Minotauros
Brennan Menell, NAPHL 16U - Omaha AAA
Matej Tomek, Topeka Roadrunners
Christian Hilbrich, Wenatchee Wild
Conor Lemirande, Janesville Jets
Dylan Zink, Alexandria Blizzard/ Brookings Blizzard/ Jamestown Ironmen
San Jose Sharks
Jake Kupsky, Lone Star Brahmas
Alex Schoenborn, Wenatchee Wild, NAPHL 16U - Omaha AAA
Grant Frederic, Janesville Jets
Ryan Ruck, Minot Minotauros
Drew Vogler, Topeka RoadRunners
Kris Oldham, Kenai River Brown Bears
Kasimir Kaskisuo, Minnesota Wilderness
Thatcher Demko, NAPHL 16U - California Titans
Ryan Kubic, Brooking Blizzard
Justin Parizek, Aberdeen Wings
Thomas Aldworth, Lone Star Brahmas
Kristofers Bindulis, Aston Rebels
Adam Carlson, Coulee Region Chill
Dmitriy Zaitsev, Wilkes-Barre/Scranton Knights
Alec McCrea, Janesville Jets
Tucker Poolman, Wichita Falls Wildcats
Louie Rowe, Texas Tornado/NAPHL 18U - Lansing Capitals
Corey Schueneman, Michigan Warriors
Justin Woods, Fairbanks Ice Dogs/NAPHL 18U - California Titans