NAPHL announces addition of the Valley Forge Minutemen
June 10, 2016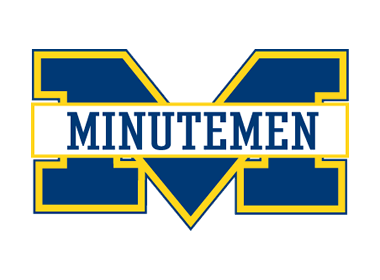 The North American Prospects Hockey League (NAPHL) has announced that the Valley Forge Minutemen have been accepted as new member of the NAPHL 18U and 16U Divisions for the 2016-17 season.
The current membership for the 2016-17 season stands at 46 teams with 18 in the 18U Division, 18 in the 16U Division and 10 in the new 15U Division.
"The NAPHL is pleased to have Valley Forge joining the league in 2016-17 at both the 18U and 16U levels. Their teams participated in our Aston, Pennsylvania event last season as a 'guest' organization where they competed very well. The Minutemen have a long track record of competing strongly at the Tier I level and preparing players for junior and college hockey. With the addition of Valley Forge, as well as our other new clubs for 2016-17, the quality, depth and competitiveness throughout both divisions of the NAPHL has been raised significantly," said NAPHL Director Lucas Trombetta.
Toni Porkka is the Minutemen Hockey Director and also the16U National Head Coach. He played youth hockey in Finland and played for Team Finland at U20 World Jr. Championships. He was drafted by the Philadelphia Flyers in the 1990 NHL Draft and had an 18-year professional career in Europe and North America. This is his 10th season with Minutemen Hockey Club. "I am very excited to show the rest of the country what the Minutemen 18U and 16U National teams have to offer in the NAPHL," said Porkka. "I am confident we will leave a great impression and be very competitive. The NAPHL has established itself as a premier league in development and exposure in the USA and we are very proud to be a part of it."
Sean Cannon is the 18U National head coach and has previous coaching experience with the New Jersey Jr. Titans, Philadelphia Jr. Flyers, University of Iowa and West Chester University.
The Minutemen play out of Oaks Center Ice in Oaks, Pennsylvania, a suburb of Philadelphia. The facility was built in 1997 with two sheets of ice and a third sheet was added in 2012. The Valley Forge Minutemen were established in 1996. Prior to that they were the Valley Forge Colonials.
The Valley Forge Minutemen Hockey Club is committed to developing youth hockey players from Mite to Midget. They teach young athletes fundamental and advanced hockey skills and team concepts and emphasize the importance of education, nutrition, off-ice training and rest/recovery. They value hard work and reward commitment, honesty, loyalty and respect for the game of hockey and take pride in advancing their players to the highest level.