Madison 18U coach Suter named head coach of USHL club
May 19, 2016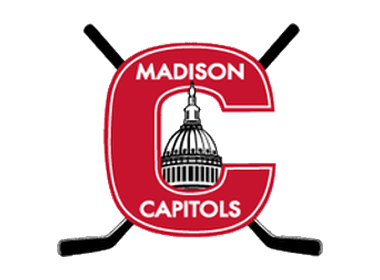 The Madison Capitols, a member of the United States Hockey League (USHL), introduced Garrett Suter as the team's head coach and general manager on Wednesday.
Suter, 28, served as the head coach of the AAA Madison Capitols 18U of the North American Prospects Hockey League (NAPHL) for the last two seasons.
He led the Capitols 18U team to the championship last season with a record of 20-4-1 in 25 games. Under Suter's tutelage, the 18U team finished first overall in the NAPHL with a 20-4-0 record during the 2014-15 season. For the 2013-14 season, the Capitols U18 team was a member of the Northern Lakes Hockey League and finished with a 26-14-5 record as Suter served as the bench boss for his inaugural season.
All-time, Suter's holds an 86-22-6 record in 94 games with the AAA 18U team from 2013-16.
"The Suter family is an integral part of our organization, and our community," said Capitols' President Bob Gazich. "We are happy to have Garrett take the reins of our team on the ice. He has experience playing in our league, and he has coached many of our players who have come up through the AAA program. We are handing over the whistle to Garrett, and will be ready to drop the puck this fall!"
Suter was a defenseman for the USHL's Green Bay Gamblers during the 2004-05 season, the Waterloo Black Hawks for the 2005-06 season, and the Omaha Lancers for the 2006-07 season. In three USHL seasons, the defenseman collected 35 points (8-27=35) and 264 penalty minutes in 117 games.
Following his USHL career, Suter completed four seasons with University of Wisconsin Stevens Point. He finished his collegiate career with 76 points (20-56=76) and 255 penalty minutes in 108 games.
Suter also played parts of two seasons in the ECHL with the Cincinnati Cyclones, where he recorded four goals and seven assists for 11 points, and 52 penalty minutes in 35 games.
Madison Capitols' Chairman Ryan Suter was on hand for the press conference. He was joined by University of Wisconsin-Madison's men's hockey coaching staff, Tony Granato and Mark Osiecki, as they congratulated Garrett on his new position with the Capitols.