18 NAPHL players selected in the 2016 USHL Draft
May 4, 2016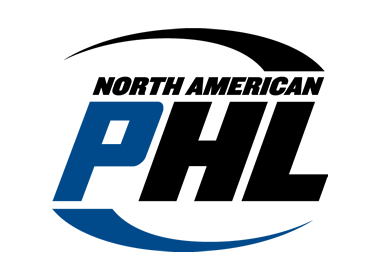 It was a successful year for the North American Prospects Hockey League (NAPHL) in the 2016 USHL Draft. The NAPHL had six players drafted in Phase I on May 2nd, and 12 players drafted in Phase II on May 3rd. A total of 18 NAPHL players were drafted this season. Over 40 NAPHL players have been drafted in the past two years of the USHL Draft.
The NAPHL, which will be celebrating its eighth season in 2016-17, is composed of Midget Major (18U) and Midget Minor (16U) teams from across North America that compete at the USA Hockey Tier I level. The NAPHL has proved over the years that this league is a great stepping-stone for development and training for young hockey players looking to gain experience and knowledge to work their way up to the National level.
Phase I of the USHL Draft took place on May 2nd, consisting of 10 rounds for the "Futures" age players, which are all 2000 birth year players only. This phase of the draft gives teams a chance to draft these younger players who may not necessarily be ready for the league that following season. This gives the players that have been drafted an opportunity to grow and develop while their respective USHL team still owns their rights as a player. Phase II of the draft, which took place on May 3rd, is a chance for all other age eligible players to be drafted with no ties to another USHL team.
In addition to this years USHL draft, two NAPHL players have already made college commitments: Sammy Steele, drafted by the Fargo Force in Phase I, committed to Arizona State University for the 2019-20 season, and Julian Kislin, drafted by Youngstown in Phase II, committed to Northeastern University for the 2018-19 season.
Here is a summary of those NAPHL players selected in the 2016 USHL Draft:
PHASE I
Todd Scott, G, Omaha AAA 16U (Round 3, Pick #33) Dubuque Fighting Saints
Jimmy Dowd, D, New Jersey Jr. Titans (Round 4, Pick #51) Omaha Lancers
Sammy Steele, F, WBS Knights 18U (Round 4, Pick #55) Fargo Force
Coltan Wilkie, D, Omaha AAA 16U (Round 6, Pick #87) Fargo Force
Parker Storck, F, Madison Capitols 16U (Round 9, Pick #132) Madison Capitols
Jack Michels, F, Madison Capitols 16U (Round 10, Pick #148) Madison Capitols
PHASE II
Alec Semandel, D, Madison Capitols 16U (Round 4, Pick #58) Madison Capitols
Andrew Jackson, F, WBS Knights 18U (Round 6, Pick #87) Muskegon Lumberjacks
Anthony Callin, F, Madison Capitols 18U (Round 9, Pick #138) Madison Capitols
Jake Kucharski, G, Esmark Stars 16U (Round 9, Pick #140) Chicago Steele
Julian Kislin, D, New Jersey Jr. Titans (Round 9, Pick #142) Youngstown Phantoms
Kasey Fitzjerrells, F, Madison Capitols 18U (Round 10, Pick #154) Madison Capitols
Gavin Gulash, F, New Jersey Jr. Titans (Round 11, Pick #182) Cedar Rapids RoughRiders
Joshua Boyer, F, St. Louis Selects 16U (Round 12, Pick #187) Muskegon Lumberjacks
Jeremy Swayman, G, Pikes Peak Miners 18U (Round 12, Pick #191) Sioux Falls Stampede
Joseph Campolieto, D, WBS Knights 18U (Round 17, Pick #271) Sioux Falls Stampede
Zach Noble, F, New Jersey Jr. Titans (Round 17, Pick #273) Lincoln Stars
James Crossman, D, Rocky Mountain Roughriders (Round 20, Pick #324) Dubuque Fighting Saints