Janesville assistant Campbell named head coach of Pikes Peak 16U team
April 28, 2016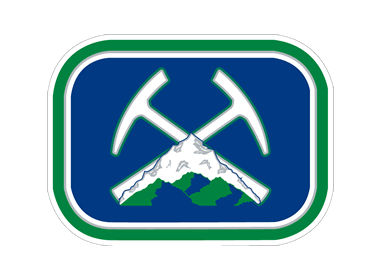 Cody Campbell, the Janesville Jets' assistant coach for the 2015-16 season, has accepted a head coaching position for the 16U team of the Pikes Peak Miners AAA hockey program of the North American Prospects Hockey League (NAPHL).
Campbell, 24, returns to his home state of Colorado following a successful season in Janesville, in which the Jets posted a 35-18-7 record and finished in second place in the extremely competitive Midwest Division.
"I'm personally proud of the job he's done this year," said head coach and general manager Joe Dibble, who this fall will begin his fifth year behind the bench in Janesville. "Obviously our season didn't end the way we wanted it to, with a first round playoff loss, but what we were able to do on the player advancement side of things has been a big success. Wins and losses aside, with Cody's help, we've been able to land nine kids Division I deals, with potentially a couple more to come. Cody's capacity for mentorship will translate out in Colorado, and I know he'll do great things."
The Pikes Peak Miners program features a 20U, an 18U, and a 16U team, and is headed up by president Cory Portner. The 16U team plays a 25-game season in the NAPHL. With Luke Fulghum as head coach this season, the Miners finished 7-16-2, 14th of 19 teams in the 16U Division.
"There's some work to be done out there, I'm sure," Dibble said. "But I know Cody can help develop a winning culture there. You look at last year when [Erik] Largen left for Marian University, that was a program that needed some help. He came in and they finished ranked 11th in the nation. Cody can have the same kind of impact, and his attitude about player development and advancement is a great fit for a AAA program like Pikes Peak."
Campbell arrived in Janesville in August of last season as a late-summer replacement for Largen. His brief, nine-month tenure with the Jets means Dibble's responsibilities will temporarily increase, and he'll have to begin another search, but doesn't seem too bothered by it.
"Obviously it's not easy to keep finding new assistant coaches, but it's just like replacing talented players," Dibble said. "This program isn't about being an end goal for anybody. It's about advancement. We work hard to find talent to bring in, but whether it's a coach, a player, staff, or anybody else, we want to do two things: develop talent, and advance the person to the next stage. I'm happy for Cody and excited to see what he can do in this next step of his career."