Former Rocky Mountain goalie Larocque earns USHL honor
April 13, 2016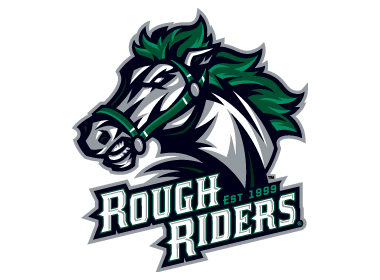 Former Rocky Mountain RoughRiders 18U goaltender Zack Larocque (6'2/210) was named as the USHL Goaltender of the Week this past week. Larocque plays for the Cedar Rapids RoughRiders, who enter the USHL Playoffs as the #1 seed in the East Division.
This is the first Goaltender of the Week award for LaRocque, who backstopped the RoughRiders to a pair of wins over the weekend en route to clinching the Anderson Cup. The two starts were only the fifth and sixth starts of LaRocque's USHL career.
The Arvada, CO native stopped 30 of 32 shots in a 3-2 win over the Waterloo Black Hawks on Friday, and he followed up that performance by turning all 30 shots he faced aside in a 5-0 victory at Sioux City on Saturday night. The shutout over the Musketeers was his second shutout of the season. LaRocque finished the regular season with a 4-2-0-0 record, a .902 SV%, and a 3.00 GAA.
LaRocque began this season playing for the RoughRiders 18U team in the NAPHL. He played six games in the NAPHL with a 5-1 record, .86 GAA and .955 Save Percentage. Larocque spent some time in September with Sioux Falls Stampede of the USHL and spent the remainder of the season with the RoughRiders USHL team.
Larocque was named the #2 NAPHL Peak Performer for 18U goalies from the first NAPHL event held in Blaine in September.
Prior to this season, he shined for Ralston Valley High and the Rocky Mountain RoughRiders U16 and U18 programs (ECEL and NAPHL). He was an ECEL 18U All-Star during the 2014-15 season. LaRocque was undrafted in the USHL, and is currently uncommitted.