OT Sports, K1 named official jersey suppliers for the NAHL
April 8, 2016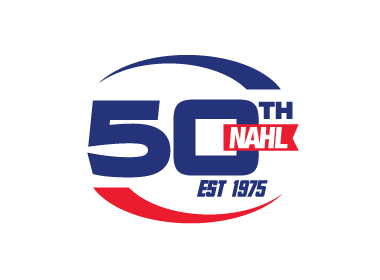 The North American Hockey League (NAHL) has announced that its Board of Governors has approved both OT Sports and K1 Sportswear as the Official Jersey Suppliers to the NAHL beginning in the 2016-17 season. The terms of the agreement are for the next three seasons.
All NAHL teams beginning in the 2016-17 season, will be required to wear jerseys that are made and supplied from either OT Sports or K1. The NAHL will also use OT Sports and K1 for their special event jerseys, such as the 2017 NAHL Top Prospects Tournament.
"We are very fortunate of have two experienced jersey suppliers with the proven track record such as OT Sports and K1 Sportswear to represent the NAHL," said NAHL Commissioner Mark Frankenfeld. "As our league has evolved, so has the need to incorporate two suppliers in order to service the NAHL, NA3HL and NAPHL. Both K1 and OT produce unbelievable quality game jerseys and are second to none when it comes to creating special event jersey's, it will be an exciting year to see all the new products on the ice."
As part of the agreements, OT Sports and K1 Sportswear will be recognized as partners of all league-wide events, including the NAHL and NA3HL Showcase Tournaments, NAHL/NA3HL/NAPHL Top Prospects Tournaments and all North American Prospects Hockey League (NAPHL) events. In addition, OT Sports and K1 Sportswear will have the ability to promote their products to all teams in both the NA3HL and NAPHL.
"With the number of events we have across the board for all three leagues, we feel like the inclusion of both OT Sports and K1 Sportswear will provide our players in the NAHL, NA3HL and NAPHL with some great looking, high quality jerseys that are a special part of playing in an All-Star Game or Top Prospects Tournament," continued Frankenfeld.
OT Sports is a manufacturing company located in Burlington, North Carolina, which specializes in the design, manufacturing, sale and distribution of custom team uniforms, licensed replica jerseys and sideline apparel. Since the 2004-05 season, OT Sports as been the Official Jersey Supplier of the NAHL.
"OT Sports is excited to extend its partnership with the North American Hockey League for another three years. Having supplied the NAHL for over a decade as their primary jersey provider, we are proud to continue our relationship with one of the most exemplary junior leagues and prospect tournaments in the country," said Scott Gollnick, Vice-President of Sales and Marketing for OT Sports. "The league's growth and leadership continues to provide a strong foundation for these young players and OT Sports, as an American based jersey manufacturing company, is happy to be able to continue to assist the NAHL as a leader in jersey design, technology, performance and service."
K1 Sportswear Corporation, established in 1987, is the largest manufacturer of hockey uniforms in the United States. K1 uses the most advanced pattern making, cutting, sewing, sublimation and screen-printing technologies to produce high quality uniforms at its facilities in Cloquet, Minnesota.
"We are excited to be working with the North American Hockey League, a league that we have known and watched for many years. We are looking forward to using our 29 years of experience in custom hockey uniform manufacturing and many years of playing the game to serve the league and its players at the highest level," said Marty Ketola, President of K1 Sportswear.