Amarillo goalie Baker makes NCAA commitment
March 25, 2016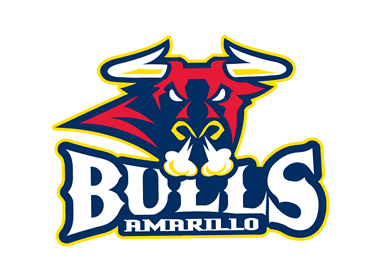 By Denis Puska, Amarillo Bulls
If you put the work in, you will be rewarded for it. That's not just a saying in everyday life, but it can also be used in sports as well. Goaltender Brian Baker told the NAHL's Amarillo Bulls Coaching Staff that he would come down to Amarillo and earn a chance to play. Baker has taken that opportunity and used it to not only play in several games in the 2nd half of the season, but to also springboard to the next level.
The Bulls announced that goaltender Brian Baker has made his NCAA College Commitment to the University of New England, Division III (NEHC) for this fall.
"I was excited to come down to Amarillo and everything has been amazing," he said. "I can't describe how exciting this announcement is and how ready I am to start the next journey."
Baker said he took the opportunity that was presented to him and has made the most of it. "Coach Nicholson wasn't guaranteeing me anything down here," Baker said. "I told him I would come down and work hard to earn a chance to play. From there that was it, I tried to put the work in and for that I got rewarded."
Baker, a native of Pittsburgh, PA, has been on quite a journey, which has included development in the NAPHL with the Esmark Stars and the NA3HL with the Pittsburgh Vengeance leading up to this season. After discussions with his 18U NAPHL coaches, he decided to try out for the Kenai River Brown Bears where he secured one of the goaltending spots.
"To go up there and experience Alaska, which was probably the most beautiful place that I've been too," he said. "Then things didn't work out there and I went back to Pittsburgh so I could get some ice time, and then the next thing Coach (Matt Nicholson) called and I am on my way to Amarillo."
Baker has played seven games for the Bulls, including a stretch of four straight. He posted a huge win over the Odessa Jackalopes in his first game in a Bulls uniform. He played well in his other starts including most recently in a game against Wichita Falls.
Bulls Head Coach Matt Nicholson is thrilled for Brian Baker and his commitment. "It's huge for Brian because he knows there's a direction to go in and for sure a plan B where he can go to school and continue his hockey career," he said. "The most important thing is that he can also get an education."
Baker is like many young players in the United States that grew up with a dream to go to school and play NCAA hockey. Now that dream is a reality. "It means everything for me," he said. "You grow up as a kid and everyone wants to play college hockey. For me it's hard to put into words what the opportunity means to me."
Baker credited goaltender mate Anton Martinsson for pushing and getting him ready. "Yes that has certainly helped," he said. "Anton is probably the best goalie in the league from my perspective and to be able to play with him and get pushed by him to be better is something I thought I would never be able to get."