NAPHL announces addition of Shattuck-St. Mary's Midget AAA team
March 24, 2016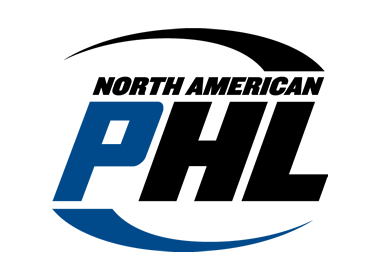 The North American Prospects Hockey League (NAPHL) has announced that the Shattuck-St. Mary's (SSM) Midget AAA team been accepted as new member of the NAPHL 18U Division for the 2016-17 season.
This is the first announcement of the NAPHL line-up of teams for the 2016-17 season. The current membership stands at 20 different organizations and 36 teams. Addition teams and event schedule for the 2016-17 season will be posted in the near future.
"The NAPHL is pleased to welcome the Shattuck-St. Mary's 18UAAA team in 2016-17. The Shattuck-St. Mary's hockey program is among the most respected in North America, and what they have accomplished in terms of player advancement over the years has been nothing short of astounding. Anyone who has taken a team to Shattuck-St. Mary's or visited the school in any capacity has seen the academic and athletic culture that exists on the campus, and we are pleased that their 18U AAA team will be bringing that standard of excellence to the NAPHL next season," said NAPHL Director Lucas Trombetta.
The Shattuck St. Mary's Hockey Center of Excellence is currently composed of four midget teams, two bantam teams, and two girls' teams. All teams play a seven-month schedule, averaging 50-75 games a season, with tournament play throughout the United States and Canada. The Midget AAA 18U team that will be competing in the NAPHL is second only to their Prep Team. They also have a 16U team and a Midget AA team.
Former NAHL head coach Pat Cullen is the head coach of the Shattuck St. Mary's Midget AAA team that will be playing in the NAPHL. Prior to coaching at SSM, he most recently served as the assistant coach at St. Olaf College, an NCAA Division III program in the MIAC. He has also coached and worked as the general manager in the North American Hockey League (NAHL) for the Southern Minnesota/Owatonna Express from 2005-10. Coach Cullen earned his Bachelor of Science degree in Physical Education from Bemidji State University and began his career as the head coach for five years at Hamline University.
"We're very excited to join the NAPHL. The league provides an opportunity for our players to play against excellent competition and give our players exposure to scouts throughout the season," said Cullen.
Since the late 1990s, the program has had a considerable amount of domestic and international success, including a total of 18 USA Hockey National Championships. The school has also gained a reputation as the "Hogwarts of Hockey," and being "to hockey what Harvard is to law." Players go on to compete at the highest levels of collegiate and Junior League Hockey, and in numerous cases, the NHL and the Winter Olympics. Famous alumni playing in the NHL include Sydney Crosby, Jonathan Toews and Jack Johnson.