NAPHL announces 2016 Top Prospects Tournament
March 7, 2016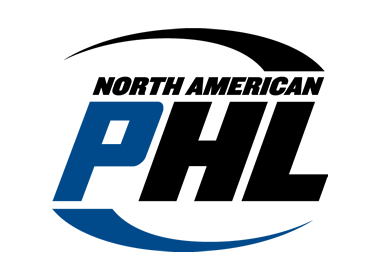 The North American Prospects Hockey League (NAPHL) has announced that the 2016 NAPHL Top Prospects Tournament, presented by Easton, will be held from May 13-15, 2016 at the Braemar Ice Arena in Edina, Minnesota. 80 total players from the NAPHL's 18U Division will be spread amongst four teams, who will play in four games each during the event.
The event will feature four teams that will be open to representation from all NAPHL 18U organizations. Nomination forms are currently being sent to each NAPHL 18U head coach. Following the nominations, the NAPHL Top Prospects Tournament Selection Committee and NAHL Central Scouting will select the teams and extend invitations to players. Each team will consist of a 20-man roster (12 forwards, 6 defensemen and 2 goalies).
As a new element this year, the NAPHL Top Prospects Tournament will played in conjunction with the North American Hockey League's (NAHL) Robertson Cup Championship. This comes on the heels of the NAHL's announcement that the league will return to the format of hosting the Robertson Cup Championship, which will feature the four divisional winners of the NAHL Robertson Cup Playoffs competing for the NAHL's annual National Championship.
In addition to both the NAPHL Top Prospects Tournament and the NAHL Robertson Cup Championship, there will also be a new North American Hockey League Future Prospects (NAFP) Combine during the four-day event. The Future Prospects Combine (FPC) is an innovative and unique event designed to provide exposure and education for hockey prospects that strive to play junior hockey in a premier league like the NAHL. The event will be for players born in 2000-2003, that will be introduced to and provided with a weekend that involves the 'NAHL Experience,' which will consist of competitive hockey, education of the future levels of hockey, academic preparation for NCAA hockey and exposure to professional, college, and junior scouts.
"This is a tremendous opportunity for our NAPHL players to play in front of a great variety of scouts and coaches who will be attending this great event. Combined with the NAHL's Robertson Cup Championship, as well as, our NAFP Combine, the addition of the NAPHL Top Prospects Tournament will add to an already exciting event," said NAPHL Director Lucas Trombetta. "Statistics and history has shown that the majority of players who play in the NAPHL Top Prospects Tournament each season end up with an opportunity at the higher levels of junior hockey in leagues like the NAHL."
This season marks the seventh NAPHL Top Prospects Tournament, which began back in 2010. It marks the first time since 2013 that the event will be held in conjunction with the NAHL's Robertson Cup Championship event.