18U All-Star Game thrills, final day looms
January 10, 2016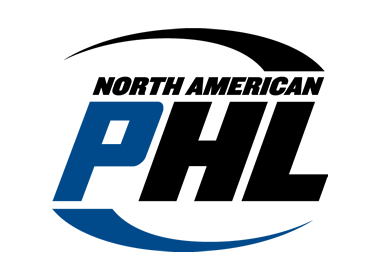 The NAPHL will enter it's final day of the regular season with playoff spots still on the line, which has been a testimony to the great competitiveness, parity and balance within the league this season.
On Saturday night, the scouts and fans were treated to a very entertaining NAPHL 18U All-Star Game. Team OT Sports beat Team Easton, 7-3.
Game Summary: Connor Chilton (California) was all over the ice for Team OT Sports, as he tallied two goals in Team OT Sports' 7-3 win over Team Easton. Chilton scored at 3:50 into the second period to make the score 2-2 and again while 1:16 into the third to make the score 4-2 Team OT Sports. Team OT Sports forced Team Easton's goalies to work in net, racking up 39 shots and forcing 32 saves. Gavin Hubbard (Omaha) made 19 stops and Hunter Smith (HC Dallas) made 13. Others who scored for Team OT Sports included John Wilson (Rocky Mountain), Brendan Doyle (Pike Peak), Ben Friedland (Esmark), Trevor Paradise (Pikes Peak), and Kyle Prendel (Meijer AAA), who each put in one. More assists for Team OT Sports came via Kenny Dee (Esmark), Brendan Johns (Esmark), Zach Kowalchuk (Arizona), Nick Bortolotto (Calfornia), Zachary Schwenk (Rocky Mountain), and Caleb Hite (Meijer AA), who each chipped in one. Team Easton forced Team OT Sports' goaltenders to work without much rest, totaling 36 shots and forcing 33 saves. Colt Hanks (Meijer AAA) made 16 stops and Jeremy Swayman (Pike Peak) made 17. Team Easton was led by Tristan Ashbrook (Omaha AAA), who registered two goals. Ashbrook scored the first of his two goals at 9:26 into the first period to make the score 1-1. Jaden Anderson (Omaha AAA) picked up the assist. Ashbrook's next tally made the score 6-3 Team OT Sports with 3:44 left in the third period. Anderson provided the assist. Team Easton also got a goal from Reed Robinson (Wilkes-Barre/Scranton) as well. In addition, Team Easton received assists from Phil Heisse (Omaha AAA), who had one.
Boxscore
As far as the race for the playoffs go, Omaha has captured both the 18U and 16U regular season titles. The race is for the 10th and final playoff spot in each division.
In the 18U Division, the battle is between Esmark, Philadelphia and Pursuit of Excellence. Esmark needs just a point to clinch as they have 26 points, while Philadelphia and POE each have 24.
In the 16U Division, there are three teams in the mix for the 10th and final spot between Arizona (27 points), St. Louis (26 points) and Madison (25 points). The intrigue today is the Arizona vs. Madison game, while St. Louis plays Thunder Bay. An Arizona win gets them in. An Arizona loss, combined with a St. Louis win, puts the Selects in. A St. Louis loss and a Madison win, would bring in a tie-breaker between Madison and Arizona.