NAPHL event and playoff update
January 9, 2016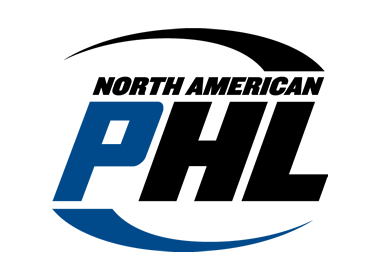 It has been an exciting first two days of the final NAPHL event of the 2015-16 regular season in Troy, Michigan.
All teams have played 23 games to date and just two games remain in the chase for the top 10 spots for the playoffs. The NAPHL Championship will be played on February 12-15 at the Ice Cube in Ann Arbor, Michigan.
The NAPHL 18U All-Star Game will be played on Saturday, January 9th at 8:15pm.
In the 18U Division, Omaha has clinched the 2015-16 regular season title and the #1 overall seed for the NAPHL playoffs. The Madison Capitols have clinched 2nd place overall and the #2 seed in the playoffs. After that is where things get interesting for positioning and ranking. In spots 3-5 and having clinched playoff spots are Meijer, Rocky Mountain and Wilkes-Barre/Scranton. Heading into games on Saturday, those three teams are separated by just one point. Two points behind them in 6th place also having clinched a playoff spot is Pikes Peak. In 7th place, also having clinched a playoff spot are the Washington Little Capitals. In a tie for 8th place is California and Esmark, who just need a single point to clinch playoff spots. Pursuit of Excellence holds down the 10th and final spot with two games to go. With 24 points, POE sits two points ahead of both Philadelphia and St. Louis, who both have 22 points. While mathematically still alive, New Jersey (21 points) will need a lot of help to catch POE. Out of the playoff race and mathematically eliminated are Wenatchee, HC Dallas, Thunder Bay, Arizona and San Diego.
Things in the 16U Division are a little clearer as eight of the 10 teams have qualified for the playoffs with two games to go. Thanks to owning the tie-breaker of head-to-head wins over New Jersey, Omaha has clinched the regular season title and #1 overall seed in the upcoming 16U playoffs. New Jersey has clinched 2nd place and the #2 overall seed for the playoffs. Like the 18U Division, there is a tight race for spots 3-5 between Rocky Mountain, Wilkes-Barre/Scranton and Washington, who are all separated by a single point. In a tie for 6th place, having both clinched playoff spots are Meijer and Esmark. A point behind in 8th place are the California Titans, who have also clinched a spot in the playoffs. In a tie for 9th place in the final two spots are Arizona and HC Dallas. A win by either team and/or a regulation loss by St. Louis and Madison would put both Arizona and HC Dallas in the final spot. St. Louis (24 points) and Madison (23 points) are the only teams with an outside shot to catch either Arizona or HC Dallas, but they would have to win both and hope for help. Mathematically eliminated from the playoff race are Philadelphia, Thunder Bay, Pikes Peak, Pursuit of Excellence, San Diego, New York and Everett.