NAPHL announces Apex Learning Peak Performers for December
December 28, 2015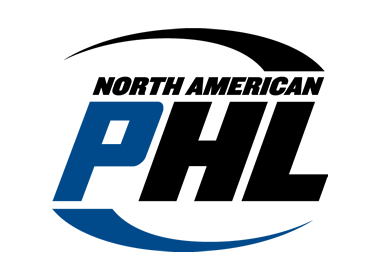 The North American Prospects Hockey League (NAPHL) announced its Apex Learning Virtual School Peak Performers for the month of December. The players were selected based upon their performance at the fourth NAPHL event of the season, which took place at the Schwan Super Rink in Blaine, Minnesota, from December 4-7, 2015.
18U Apex Peak Performer (Offense) – Ryan Leibold, Washington Little Capitals
The Washington Little Capitals improved their playoff standing with a 3-1-1 showing in Blaine, which was boosted by the play of forward Ryan Leibold. The 17-year-old native of Ashburn, Virginia, had 11 (6 goals, 5 assists) points in the five games as the Little Caps put together a 3-1-1 record. Leibold (5-9/170) had four multi-point games, which also included two three-point games. His three point outings came in a 3-1 win over Arizona the first day and in a 5-4 shootout loss to Esmark on the second day. He also added two game-winning goals. With 31 points in 20 NAPHL games to date, Leibold ranks 3rd in the 18U Division in scoring. Earlier this season, Leibold signed an NAHL tender agreement with the Springfield Jr. Blues and he was recently selected to play in the NAPHL 18U All-Star Game.
#2 Star: Jaden Anderson, Omaha AAA
#3 Star: Tristan Ashbrook, Omaha AAA
18U Apex Peak Performer (Defense) – Joey Rosa, St. Louis Selects
St. Louis Selects defenseman Joey Rosa, 18, continued his remarkable year from the blueline, helping his team to a 3-2 record in Blaine, while leading the Selects in scoring. The native of Ballwin, Missouri, had eight points in the five games in Blaine. Of the eight points, five of the points were goals and of the five goals, three were game-winning goals. Rosa (6'0/205) scored the game-winning gals in all three wins, which included victories over New Jersey, Meijer and Wilkes-Barre/Scranton. He also had two assists in a 3-2 loss to the Rocky Mountain RoughRiders. For the season, Rosa leads the Selects in scoring with 20 points in 18 games played. His 10 goals on the season is tops for all NAPHL 18U defensemen and his 20 points ranks 2nd. Earlier in the season, Rosa signed an NAHL tender with the Brookings Blizzard and he was also selected to play in the 18U All-Star Game.
#2 Star: Brendon Gysbers, Omaha AAA
#3 Star: Warren Berg, California Titans
18U Apex Peak Performer (Goaltender) – Rett Rook, California Titans
With a 4-1 record in Blaine, the California Titans played their way right back into playoff contention heading into the final event of the season. 17-year-old netminder Rett Rook (5'9/190) was in goal for all four wins and remarkably gave up just a single goal in each of the four wins. The native of Camrose, Alberta, faced a total of 122 shots and made 118 saves, which was good for a 1.00 goals against average and a 96.7% save percentage to go along with his perfect 4-0 record at the event. Rook made 26 saves in a 4-1 win against Madison, 21 saves in wins over Wenatchee and Arizona and an eye-popping 50 saves in a 2-1 win over Pikes Peak. Four of his seven wins on the season came during the Blaine event. Rook leads all NAPHL 18U goalies in saves with 482 and ranks in the top 10 in save percentage with a 92.5% mark.
#2 Star: Hunter Smith, HC Dallas
#3 Star: John Massara, St. Louis Selects
16U Apex Peak Performer (Offense) – Kendrick Frost, Omaha AAA
Omaha AAA forward Kendrick Frost, 16, has been dominant this season for the 1st place Omaha 16U team and the month of December was no different. The native of native of Kansas City, Missouri, recorded 11 points (6 goals, 5 assists) as Omaha put together another perfect 5-0 event. Frost (6'4/190) led the way offensively as Omaha outscored their opponents 26-2 in the five wins. That effort included four multi-point games and two three point games. Frost's three-point games came I wins over Thunder Bay and Wlkes-Barre/Scranton. Frost also played in the NAPHL 16U All-Star Game during the event and scored a goal for Team Easton. Frost currently leads the Omaha AAA 16U team and the NAPHL's 16U Division in scoring with 39 points in 20 games played.
#2 Star: Jacob Goldowski, Wilkes-Barre/Scranton Knights
#3 Star: Andrew Kurapov, Washington Little Capitals
16U Apex Peak Performer (Defense) – Jackson Decker, Omaha AAA
For the second month in a row, Omaha AAA 16U defenseman Jackson Decker, 16, is honored as the NAPHL's Peak Performers for all 16U defensemen. The native of Chicago, Illinois, helped the Omaha 16U team to a 5-0 record in Blaine with another solid effort from the blueline. Decker (5'9/160) had seven points in the five wins and registered at least a point in four of the five games. His best game was the first of the event against Thunder Bay, where Decker had two goals, including the game-winner, and two assists in a 7-0 win. He also recorded assists in wins over Wilkes-Barre/Scranton, California and Meijer. Decker also played in the NAPHL 16U All-Star Game for Team Easton. His 18 points ranks 3rd among all NAPHL 16U defensemen.
#2 Star: Brendan Winslow, Arizona Bobcats
#3 Star: James Cardell, Pikes Peak Miners
16U Apex Peak Performer (Goaltender) – Todd Scott, Omaha AAA
The month of December was literally perfect for Omaha 16U goalie Todd Scott. The 15-year-old native of Albertville, Minnesota, was in goal for three of Omaha's five wins during the event and in 153 minutes of action did not give up a single goal. Scott (6'1/180) faced 68 shots in the three wins and made 68 saves. Scott started the event with an 18-save shutout of Thunder Bay. His second win was a 23-save effort in a 3-0 win over the New Jersey Jr. Titans. His final game was a 29-save shutout of Meijer AAA. For the season, Scott leads all NAPHL 16U goalies in almost every statistical category including goals against average (0.79), save percentage (.959), shutouts (4) and is 2nd in wins (10). Earlier in the month he was named by USA Hockey as one of the two goalies to represent the United States Youth Olympic Men's Ice Hockey team.
#2 Star: Benjamin Calaman, Washington Little Capitals
#3 Star: Anthony Del Tufo, New Jersey Jr. Titans
The NAPHL is comprised of five regular-season events leading up to its Championship Tournament Series in which the top teams in each division compete for a league championship. The fifth and final NAPHL regular season event of the 2015-16 season will take place from January 7-10, 2016 at the Troy Sports Center in Troy, Michigan, which will feature all 40 NAPHL teams, along with the NAPHL 18U All-Star Game on Saturday, January 9th at 8:15pm.
With more than 100 online high school courses and 20 years of experience, Apex Learning Virtual School offers players the opportunity to be both successful academically and available for practice and travel. Rigorous curriculum and the support of expert online teachers provide a strong academic foundation. The flexibility to complete online course work when and where it is convenient means school can fit with player's hockey commitments. Enrollment options include full time to earn a diploma and individual courses to fulfill specific requirements. For players wanting to qualify for Division I and Division III college teams, courses approved by the National Collegiate Athletic Association (NCAA) are offered.