NAPHL announces 18U All-Star Game rosters
December 21, 2015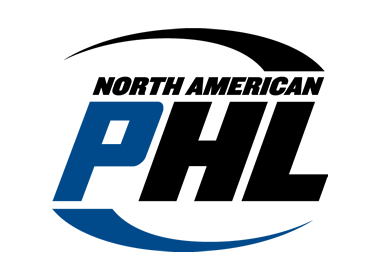 The North American Prospects Hockey League (NAPHL) is pleased to announce the rosters for the third annual NAPHL 18U All-Star Game. The 2015-16 NAPHL 18U All-Star Game is scheduled for Saturday, January 9th at the Troy Sports Center in Troy, Michigan.
The teams will be named Team Easton and Team OT Sports. Each team consists of 12 forwards, six defensemen and two goaltenders.
The 18U All-Star Game is a part of the NAPHL's fifth and final regular season event of the season, which will feature all 38 NAPHL teams, each playing in five regular season games from January 7-10 at the Troy Sports Center in Troy, MI.
Final roster decisions were based on a combination of the current NAPHL 18U standings, along with NAHL Central Scouting staff input based on nominations by coaches and scouting evaluations throughout the first three events. Players that were considered for the 18U All-Star Game selection process had to have been nominated by each of the NAPHL 18U head coaches in the league.
"Of the 40 players who played in last season's 18U All-Star Game, 28 were drafted, tendered, or signed out of camp by NAHL teams. Not only is the 18U All-Star Game an opportunity for individual players to showcase their talents, but the game also brings our sense of camaraderie to the NAPHL by having the vast majority (if not all) teams represented in the game," said NAPHL Director Lucas Trombetta. "Just like our 16U All Star Game selections, narrowing our 18U division down to 24 forwards, 12 defensemen and 4 goaltenders was incredibly difficult. At the end of the process, we feel as though we selected an excellent group of players who will undoubtedly represent their teams and our league at a very high level."
All games at the event in Blaine, including the NAPHL 18U All-Star Game, will be broadcast live over the Internet through
FASTHockey
.
Like it has the past four NAPHL events, NAHL Central Scouting is preparing to evaluate NAPHL players with a team of 8-10 scouts. NAHL Director of Player Personnel Craig Barnett will have a team of scouts with NHL, NCAA, and Junior hockey coaching and scouting experience in the stands evaluating and submitting reports that Barnett will organize and disburse to all NAHL teams as well as NHL teams and NCAA schools.