Fourth NAPHL event concludes in Blaine
December 9, 2015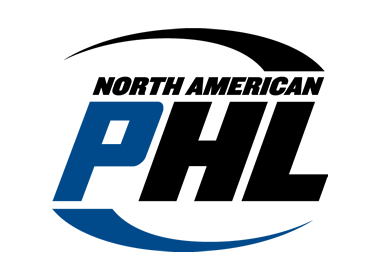 The fourth event of the NAPHL 2015-16 regular season concluded earlier this week at the Schwan Super Rink in Blaine, MN.
It was a great event that was attended by over 50 junior and college scouts, in addition to 10 scouts from NAHL Central Scouting who were on hand evaluating the players. As a reminder, the NAHL Central Scouting mid-season report is distributed in mid-January following the NAPHL event in Troy, Michigan.
One of the highlights of the event was the NAPHL 16U All-Star Game, which was played on Sunday night. Team OT Sports beat Team Easton, 4-2 at the well-attended event.
"I thought the NAPHL 16U All-Star Game was incredibly entertaining and the players put on a great show," said Director of NAHL Central Scouting Craig Barnett. "The consensus among the scouts was that they were impressed with the level of play and the speed of the game. I think several players that played in that game will be on the fast track to great junior and college hockey careers,"
As for the other action, several teams clinched playoff berths with some more wins in Blaine. Just five regular season games remain in the chase for the playoffs. As a reminder, the top 10 teams in each division qualify for the NAPHL Championship Tournament, which will be held February 12-15 at the Ice Cube in Ann Arbor, Michigan.
18U Division
In the 18U Division, Omaha leads the way with 36 points, one more point than 2nd place Madison. Unless something drastic happens in the final event, those two teams will be the ones contending for the regular season title. Omaha helped their cause by going 5-0 in Blaine and were led by Jaden Anderson, who had 11 points. Madison went 4-1 and fell a point behind Omaha. 3rd place through 7th place are separated by just three points. The Wilkes-Barre/Scranton Knights are in 3rd with 28 points, but found it tough sledding in Blaine with just a 2-2-1 record. A point behind Wilkes-Barre is Meijer AAA, who went 4-1 in Blaine and sit in 4th place. Meijer goalie Colt Hanks is ranked in the Top 6 of 18U goaltenders. In a tie for 5th place, each with 26 points is Rocky Mountain and Esmark. Both teams had a tough time gaining ground on the leaders with three wins in five games, but kept their solid playoff positioning. In 7th place with 25 points sits the Washington Little Capitals. The Little Caps went 3-1-1 in Blaine and were led by forward Ryan Leibold's 11 points. Behind Washington is where things get very interesting in the race for the final playoff spots. Five teams within two points of one another are battling it out for the final three spots in the playoffs. In a tie for 8th place is Philadelphia and Pikes Peak with 22 points. The Little Flyers dropped in the standings after just a 2-3 showing in Blaine, while Pikes Peak helped their cause with a 3-2 record. Pikes Peak goalie Jeremy Swayman continues to impress as he played in all five games and in 2nd in saves in the 18U Division. Little Flyers forward Eric Lauk is tied for the 18U scoring lead with 36 points. In a tie for the 10th and final playoff spot sits three teams (California, St. Louis and Pursuit of Excellence) all with 20 points. The Titans, who have won two NAPHL 18U Championships, went 4-1 in Blaine to help their chances. Forward Connor Chilton is tied for the 18U scoring lead. St. Louis held steady with a 3-2 record and defenseman Joey Rosa had seven points in the five games. Pursuit of Excellence dropped quite a few spots with a 1-4 record in Blaine. Behind that group of three teams sit four teams with an outside shot to get in the top 10, including Wenatchee, Thunder Bay, HC Dallas and New Jersey. The Wolves went 2-2-1 in Blaine and have 17 points. Thunder Bay, who was in the playoff mix back in November went 1-4 for the second consecutive event. HC Dallas kept their hopes alive with a 3-2 record in Blaine. Rounding out the field are Arizona and San Diego who have mathematically been eliminated from playoff contention and will try and play spoiler in Troy during the next event.
16U Division
In the 16U Division, it is Omaha leading the way with a 19-1 record overall thanks to another perfect 5-0 event. Kendrick Frost led the way for Omaha with 11 points in Blaine. Omaha's lead is four points over 2nd place New Jersey, who went 4-1 in Blaine, with the only loss coming to Omaha. Goalie Anhtony Del Tufo shined at the event allowing just three goals in three games. In a tie for 3rd place, each with 31 points is a great race between Rocky Mountain and Washington, who have both clinched playoff berths. Rocky Mountain went 3-2 in Blaine and allowed just seven goals in the five games, while Washington helped their cause with a perfect 5-0 record. Little Caps forward Andrew Kurapov had eight points at the event. Positions 5-10 get real interesting and tight as just four points separates six teams. In 5th place with 27 points is the Wilkes-Barre/Scranton Knights. The Knights went 3-2 in Blaine and were led by 10 points from All-Star Jacob Goldowski. In a tie for 6th is Arizona and Meijer AAA with 25 points. Arizona went 3-1-1 at the event and were led by eight points from Jonas Edwards. Meijer went 3-2 in Blaine and goalie James Durham allowed just three goals in three games played. A point back and in a tie for 8th is California and HC Dallas. The Titans went 3-2, while HC Dallas was a win better at 4-1. California was led by eight points from Dylan San Agustin and HC Dallas goalie Bryce Murphy allowed just five goals in three games played. In the 10th and final spot is the Esmark Stars, who went 3-2 in Blaine and hold down the last spot by three points. On the outside look in the playoffs right now is Madison in 11th place, three points behind Esmark. The Caps went just 2-3 in Blaine as forward Kyle Schott had eight points. Two points back of Madison in 12th place is St. Louis, who went 2-1-1 in Blaine thanks to seven points from Bobby Bross. Pikes Peak, who went 3-2 in Blaine, is in 13th place, allowing just 10 goals in the five games. The only other team with a mathematical chance to make the Top 10 is Thunder Bay, who with 14 points are in 14th place. Teams 15-19 have all been eliminated from playoff contention, including Philadelphia, Pursuit of Excellence, New York, San Diego and Everett.