NAPHL Blaine event update
December 6, 2015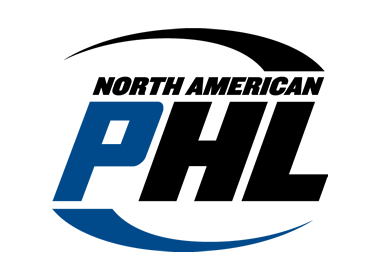 Two days down and three games into the 4th NAPHL event of the season, teams remain jockeying for position in the standings as just seven games remain in the regular season.
All playoff positions, including those at the top and the bottom have yet to be decided and the races are just heating up. Two games remain for teams on Sunday and Monday.
The NAPHL 16U All-Star Game is also on Sunday night at 8pm.
16U Division Update
In the 16U Division, Omaha is pacing the field with 34 points and appears to be on the fast track to clinching the regular season. Omaha, who is 3-0 at the event thus far, defeated 2nd place New Jersey on Saturday, but the Titans still sit a point ahead of 3rd place Rocky Mountain. New Jersey is 2-1 at the Blaine event, while Rocky Mountain is also 2-1. Washington is in 4th place and climbing the standings thanks to a 3-0 record in Blaine thus far. The Wilkes-Barre/Scranton Knights are in 5th place with a 2-1 record, with the only loss being to Omaha. In 6th place, two teams are tied as Esmark and Meijer each have 23 points. Esmarck is a perfect 3-0 at the event thus far and Meijer is 2-1 with their lone loss being to Esmark. In a tie for 8th place and a point behind 6th place is Arizona and California. Arizona is 2-1 with their lone loss being to California and California is also 2-1 at the event. In 10th place and in a tie for the final playoff spot is a great race between Madison and HC Dallas, who each have 20 points. Both teams have gone 2-1 at the Blaine event thus far. Pikes Peak is in 12th place, four points behind the final playoff spot, followed by St. Louis in 13th place and Thunder Bay in 14th place. A ways out is Pursuit of Excellence in 15th place, Philadelphia in 16th place, New York in 17th place, San Diego in 18th place and rounding out the field is Everertt, who are still searching for their first win. As a reminder, the top 10 teams qualify for the NAPHL Championship in February.
18U Division Update
The same organization that leads the 16U division, Omaha, is leading the 18U division. Omaha's lead is one point at the top of the standings as they are 3-0 at the Blaine event through three games. In 2nd place and a point behind Omaha is Madison. Madison is 2-1 through three games at the event. In 3rd place is Wilkes-Barre/Scranton with 26 points and a point behind them in 4th place is Meijer, who is 3-0 in Blaine and allowed just a single goal in three games. In a tie for 5th place is Esmark and Rocky Mountain, each with 24 points. In 7th place, a point behind is Washington, who is 2-0-1 in Blaine. Pikes Peak is in 8th place, a point behind Washington. In 9th place are the Philadelphia Little Flyers and rounding up the top 10 is Pursuit of Excellence, who has 18 points. In a tie for 11th place and nipping at the heels of the final playoff spot is California and St. Louis. In 13th place is Thunder Bay with 15 points and in 14th place is New Jersey with 14 points. In a tie for 15th place is Wenatchee and HC Dallas. The Wolves are 0-2-1 in their first three games in Blaine, while HC Dallas is 2-1. In 17th place is Arizona with nine points and San Diego rounds out the field with four points.