NAPHL announces 16U All-Star Game rosters for 2015
November 30, 2015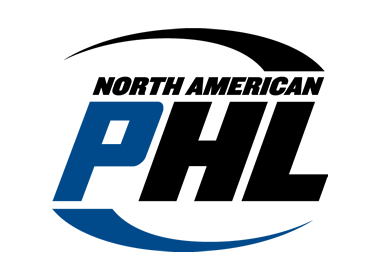 The North American Prospects Hockey League (NAPHL) is pleased to announce the rosters for the third annual NAPHL 16U All-Star Game. The 2015 NAPHL 16U All-Star Game is scheduled for Sunday, December 6th at 8:00pm at the Schwan Super Rink in Blaine, Minnesota.
The 16U All-Star Game is a part of the NAPHL's fourth regular season event of the season, which will feature all 38 NAPHL teams, each playing in five regular season games from December 4-7 at the Schwan Super Rink in Blaine, MN.
The teams will be named Team Easton and Team OT Sports. Each team consists of 12 forwards, six defensemen and two goaltenders.
Final roster decisions were based on a combination of the current NAPHL 16U standings, along with NAHL Central Scouting staff input based on nominations by coaches and scouting evaluations throughout the first three events. Players that were considered for the 16U All-Star Game selection process had to have been nominated by each of the NAPHL 16U head coaches in the league.
The NAPHL is also pleased to announce that two head coaches from the NAHL are scheduled to be behind the benches for the 16U All-Star Game as Corey Millen from the Minnesota Wilderness and Kyle Grabowski from the Austin Bruins will be taking part.
"The 16U NAPHL All Star Game is always a great event and the highlight of the weekend. The NAHL Central Scouting team of scouts has done a tremendous job tracking the league throughout the season and writing reports on our top NAPHL players," said NAPHL Director Lucas Trombetta. "Narrowing our All-Star Game selections to 24 forwards, 12 defensemen and four goaltenders was no easy task considering we have roughly 225 forwards, 110 defensemen and 38 goaltenders playing in the NAPHL 16U division. It was awesome to see how well the coaches' nominations lined up with the scouting reports and recommendations from the NAHL Central Scouting staff. It was a huge help for us as we went through the data and made final selections."
All games at the event in Blaine, including the NAPHL 16U All-Star Game, will be broadcast live over the Internet through
FASTHockey
.
Like it has the past three NAPHL events, NAHL Central Scouting is preparing to evaluate NAPHL players with a team of 8-10 scouts. NAHL Director of Player Personnel Craig Barnett will have a team of scouts with NHL, NCAA, and Junior hockey coaching and scouting experience in the stands evaluating and submitting reports that Barnett will organize and disburse to all NAHL teams as well as NHL teams and NCAA schools.