Former NAPHL goalie Della Maggorie wins monthly NAHL honor
November 4, 2015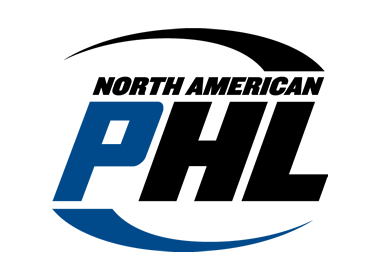 Former NAPHL goaltender Niko Della Maggorie has been named the Goaltender of the Month for October in the NAHL.
The Springfield Jr. Blues made a huge jump in the Midwest Division standings during the month of October as they put together an 8-2-1 record in 11 games. Veteran goaltender Niko Della Maggorie, 20, played a big role in the team's success during the month.
The native of Gilroy, California, played in five games and posted a 4-0-1 record with a 1.17 goals against average and a 96.2% save percentage. During the month, Della Maggorie (5'11/190) faced 158 shots and stopped 152 of them. He never allowed more than two goals in a game and also had one shutout, which came back on October 10th when he made 35 saves in a win in Coulee Region. For the season, Della Maggorie ranks tied for 6th in the NAHL in save percentageat 92.9%.
Della Maggorie a product of the NAPHL, having played two years in the league from 2010-12 for the San Jose Jr. Sharks under then coach Tony Zasowski, who is now his current head coach in Springfield. While in playing in the NAPHL those two seasons, Della Maggorie put together a 15-5 record with a NAPHL save percentage of 91.2%
"Niko had a great month of October and it started in the offseason. Niko came in the best shape he has been in and with great practice habits. He built momentum with a good game in Coulee Region early in the month and has won some big games for us since then," said Jr. Blues head coach and former NAPHL head coach Tony Zasowski.
"I think we have a really good tandem here with myself and Tommy Nappier. He is a really good and young goalie and we push each other, which I think makes us both better in the long term," said Della Maggorie. "I think the team this year has a better chemistry and guys are really willing to go to battle for one another. Everyone is working hard on and off the ice and we don't want to let one another down, so that has driven a lot of success. I think having Tony as a coach at this level and previously in the NAPHL has really enabled me to get me to this point. It is nice to have a coach who was a goalie and understands the development process and hopefully that will lead to an opportunity in the NCAA," said Della Maggorie.