NHL veteran scout Gary Harker joins NAHL Central Scouting Team
October 17, 2015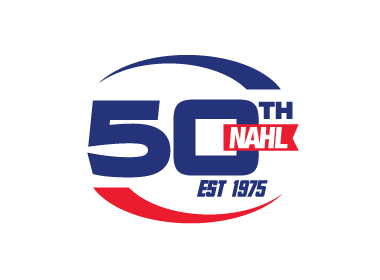 NAHL Central Scouting is excited to announce the addition of Gary Harker to the team of scouts for the 2015-16 season. Harker is currently scouting the second NAPHL event, which is ongoing this weekend at the Schwan Super Rink in Blaine, MN.
Coming off a 25-year NHL scouting career, which included the past eight years with the Toronto Maple Leafs, as well as, stints with the Colorado Avalanche, Ottawa Senators and Los Angeles Kings, Harker will join NAHL Director of Player Personnel Craig Barnett's team to scout and evaluate the NAPHL at all events this season.
Harker's impressive hockey background doesn't end there as he was also inducted into the Wisconsin Hockey Hall of Fame after a nine-year head coaching career at University of Wisconsin-Superior and a seven-year career at Superior High School.
"We are very fortunate to have Gary join our Central Scouting team. His background is extensive and for us to have his eyes and knowledge to help evaluate our players in the NAPHL will add a ton of credibility to our reports," Barnett said. "Gary will join our team of a dozen scouts that evaluate our events with a neutral set of eyes."
Harker is the second scout with a deep NHL scouting background to be part of the new NAHL Central Scouting team. Last season, Frank Kollar, a former Vancouver Canucks scout, was a member of the scout team that saw 57 NAPHL players get drafted or tendered by NAHL teams, 17 drafted in the USHL and 12 NCAA I commitments.
"I think whenever I have the opportunity to help players advance in hockey, it is something I take pride in," said Harker. "I am impressed with the leadership and the staff at the NAHL and their ladder of development mission. They are all about helping the players. There are so many kids that need a place to play following high school and it is our job to help place them in the right situation. It is an opportunity to stay in the game, which I want to do and it is an exciting opportunity."
The NAHL Central Scouting system is used to evaluate NAPHL players at all events and then with hundreds of evaluations collected and organized by Craig Barnett, a Mid-Season and End of Year reports are sent to all NAHL, NCAA and NHL teams and programs in an effort to assist NAPHL coaches in promoting their top prospects.