Second NAPHL event of the season set to go in Blaine
October 15, 2015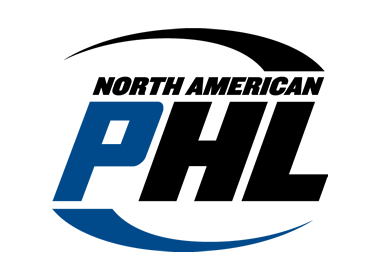 The 2015-16 North American Prospects Hockey League (NAPHL) regular season resumes on this weekend, with its second event of the year taking place from October 15019 at the Schwan Super Rink in Blaine, MN. All NAPHL teams will compete at the event.
In addition, several teams outside the NAPHL will be participating in the Future Prospect Tournament series, which features eight teams at the 14U level, eight teams at the 16U level and four teams at the 18U level.
Each NAPHL team competing in the event will play a total of five games during the weekend. All NAPHL games at the event will be broadcast live over the Internet through
FASTHockey
.
There promises to be some great action at this event with several of the top teams in the standings facing off against one another in both divisions.
In addition, NAHL Central Scouting along with ISS Hockey will be at the event in full force. NAHL Central Scouting is lead by Craig Barnett, Coordinator of Player of Personnel for the NAHL, NA3HL, NA3EHL and NAPHL. Barnett's primary role is to coordinate the scouting at all NAPHL events, and to promote player advancement and to supply information to NAHL, NCAA and other junior and collegiate coaches. This is the fourth year of the scouting initiative and proved to be very successful in assisting NAPHL coaches in promoting their players to the next level of hockey.
The Schwan Super Rink is the largest ice arena of its kind in the world. The state-of-the-art facility, a $21 million project totaling over 300,000 square feet, features eight sheets of ice under one roof. With all its varied amenities and services, the Schwan Super Rink is absolutely unique in the world of ice sport facilities.
In an effort to provide more opportunity to NAPHL players in Blaine, the NAHL has once again tasked Craig Barnett to present a NCAA Compliance and Education seminar. The Education and Compliance seminar will cover several topics including the differences between NCAA Division I and III hockey, an introduction to the NCAA Eligibility Center and important soon-to-be changes, Academic requirements needed to compete at the NCAA level, and how the college recruiting process works.