NAHL announces partnership with HockeyTech
October 14, 2015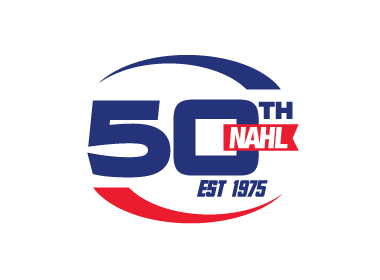 The North American Hockey League (NAHL) has announced that they have entered into a long-term partnership with HockeyTech. As a part of the agreement, the NAHL, along with its affiliated leagues in the NAPHL, NA3HL and NA3EHL, will utilize several of HockeyTech's services including RinkNet, ISS Hockey and FASTHockey.
HockeyTech is a worldwide leader in providing hockey-related technologies, analytics and information services. HockeyTech was founded in 2013 by Stu Siegel (technology entrepreneur and former Florida Panthers Managing Partner/CEO) through a series of acquisitions. While HockeyTech is a new corporate identity, their brands have been providing cutting-edge solutions to the hockey world since 1998.
"This partnership with HockeyTech, and more specifically, RinkNet, ISS Scouting and FASThockey ensures we are doing everything in our power to enhance the focus on our players," said NAHL Commissioner Mark Frankenfeld. "We are in a period of time where we have experienced a record amount of player advancement and this partnership again demonstrates how committed our owners are to enhance that mission."
RinkNet is the leading hockey player management and scouting technology system. It has become the go-to technology for hockey scouting and player management, and carries the reputation for having the best scouting tools and most manageable scouting information.
ISS Hockey (International Scouting Services) is the world's leading independent scouting service and information provider on hockey prospects. Founded in 2002, ISS Hockey independently scouts, evaluates, analyzes and ranks players worldwide. ISS Hockey rankings, evaluations, game reports, player reports, player profiles, and more are exclusively available to hockey professionals through the HockeyTech Scouting & Player Management System. ISS makes its annual NHL Draft Guide available to hockey fans and sports media. The ISS NHL Draft Guide is widely recognized as the de facto draft reference guide.
Through the online viewing platform at
FASTHockey.com
, hockey's leading provider of live hockey games online, HockeyTech will continue to provide viewing access to all NAHL, NAPHL, NA3HL and NA3EHL games.
"We are incredibly excited to expand our relationship with the North American Hockey League and its affiliate leagues," said HockeyTech President Marc Ruskin. "Over the years we have had an incredible partnership with the league and look forward to working together to ensure the league has all of the tools it needs to provide players with the opportunity for development and advancement."
In addition to the NAHL, HockeyTech clients includes all 30 NHL teams, the American Hockey League (AHL), the ECHL, the USHL, USA Hockey and over 43 NCAA hockey teams.