NAHL Central Scouting announces partnership with ISS Hockey
October 13, 2015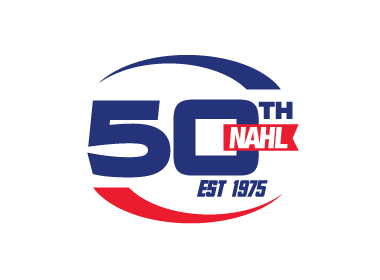 The North American Hockey League (NAHL) is pleased to announce a partnership with International Scouting Services (ISS), a division of HockeyTech. ISS Hockey is the world's leading independent scouting service and information provider on hockey prospects. Founded in 2002, ISS Hockey independently scouts, evaluates, analyzes and ranks players worldwide.
This partnership will provide neutral, unbiased evaluations of all North American Prospects Hockey League (NAPHL) prospects. ISS, along with NAHL Central Scouting, will attend all NAPHL events to scout and evaluate players from the leagues 38 teams and rank them independently for junior, college and professional hockey teams to review.
"ISS reputation is well known and respected around the world. Adding their respected scouting system with our NAHL Central Scouting system, will provide junior, college and pro teams with an incredible amount of expert information on our Midget-aged prospects," said Craig Barnett, the Director of Player Personnel and Central Scouting for the NAHL. "This partnership certainly shows the leagues' commitment to providing the best exposure and opportunities in the country for our NAPHL players and teams."
"We are excited to be working with the NAHL and look forward to evaluating and ranking the prospects from this growing and improving league," stated Dennis MacInnis, Director of Scouting for ISS.
NAHL Central Scouting was created and developed in large part due to the growth and popularity of the NAPHL, which has experienced record player movement in recent seasons. NAHL Central Scouting will have a presence at all NAPHL events and showcases, as well as, the NAHL Future Prospect Tournaments and Combines.
"Future players are very important to the NAHL," said NAHL Commissioner Mark Frankenfeld. "Each year we are seeing more players play, develop and competitively advance from our family of leagues. The investment to create a first-class Central Scouting service is right in line with our mission by providing the best opportunities possible for our players."
As part of the upgrade and enhancement, NAHL Central Scouting is going to utilize RinkNet to capture all of its scouting data. RinkNet is the leading hockey player management and scouting technology system and has been providing hockey teams, leagues and related organizations, including those in the NHL and NCAA with access to daily updated rosters, schedules and player information for virtually all leagues worldwide.
As a reminder, all NAPHL players need to register for NAHL Central Scouting here:
With the additional assistance of NAPHL Director Lucas Trombetta and NAHL Coordinator of Hockey Operations Blake MacNicol, NAHL Central Scouting will employ 10-12 independent scouts at each showcase event to evaluate and submit scouting reports on players in the NAPHL.
That information will then be collected, analyzed and a Mid-Season Report and End-of-Season Report will be created and dispersed to all NAHL, NCAA and NHL scouts. Players are rated using a standard rating scale utilized by scouts who do not have any connections to the teams, thus resulting in a true unbiased evaluation. By the time the Mid-Season Report comes out, a realistic picture of each players skills and abilities will be demonstrated and able to be utilized.