Esmark Stars mourn the loss of team manager
October 12, 2015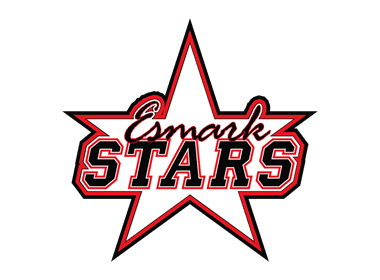 The Esmark Stars AAA program of the NAPHL is mourning the very sudden loss of Robin Berdahl Trellis, team manager of the 18U Esmark Stars team for the 2014-15 season and 16U Pittsburgh Viper Stars American team for the 2011-12 season, who passed away unexpectedly on Thursday, Oct. 8.
She is survived by her husband, Dan, daughter, Claire, and son, Scott, who served as a goaltender on both the 2011-12 Pittsburgh Viper Stars Midget 16U American and the 2014-15 Esmark Stars 18U teams.
Robin had also previously served as a board member of the former Pittsburgh Hornets Amateur Hockey organization and organized two USA Hockey National Championships held in Pittsburgh. She had also served as team manager for several teams.
"Robin was a gracious women who served as a den mother to many players, coaches, and administrators over the course of the years," said Dave Kosick, program founder and AAA Coordinator of the Esmark Stars. "We are stunned and saddened by her sudden passing. The hockey community in western Pennsylvania has lost a bright light."
Services for Robin will be held at the Ralph Schugar Chapel, Inc., 5509 Centre Avenue, Shadyside on Monday at 1:00 p.m. Visitation is scheduled for two hours prior to services, (11 a.m. - 1 p.m.). Interment is private.
The family requests that contributions in Robin's memory may be made to Planned Parenthood, 933 Liberty Avenue, Pittsburgh, PA 15222 or Doctors without Borders, 333 7th Avenue, New York, NY 10001-5004.