Previewing the NAPHL: Washington Little Capitals
September 16, 2015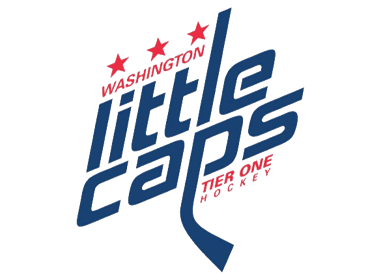 Over the course of the next two weeks, the North American Prospects Hockey League (NAPHL) is proud to feature a new series that will preview each of the 38 teams in the NAPHL for the 2015-16 season. Each day, leading all the way up to the first event of the season at the NAHL Showcase in Blaine, MN, the league will feature a different organization and take a look at both their teams.
The Washington Little Capitals enter the 2015-16 NAPHL season as a new frontier as they look to test their mettle against some of the best hockey clubs in North America. According to Little Caps Hockey Director Dan Jablonic, "We want to compete against the best, and we want great exposure opportunities for our players – the NAPHL provides both of those opportunities."
And an exciting new frontier it is. The Little Caps previously competed in the NAPHL under the "DC Capitals" project, but have since taken a new direction under Jablonic's leadership. "This is an important milestone for our organization," remarked Doug Plocki, U16 Head Coach. "We have worked hard over the last several years to build a sustainable, competitive program. Last year our team took a step forward by winning the NJPHL. The NAPHL will be a great test of our progress."
The revamped Little Cap midget program also sees the return of the U18 team under the direction of Head Coach Gary Pouliot. New to the Little Caps, but a veteran coach with over 25 years experience, Pouliot is excited about his chances. "We expect to be competitive. We have a good squad of talented players, and expect to be right in there in the end." Pouliot takes the core of the U16 squad from last season, combined with a solid group of players he has coached for several years, into the fray this season, and is ready for the challenge. "We have some really talented kids in this area, and this will be a good chance to showcase their ability."
That focus on player development and promotion lies at the core of the Little Caps' program. "We want to develop local players and give them the chance to compete at the highest level," said Jablonic. That approach is working across all levels in the club. The U16 team returns three key players from last year's squad, sees the promotion of several Little Cap players from the younger ranks, and has made some exciting additions from local clubs. "We are a mix of young and old, but there are some exciting players on this roster. We have a good nucleus, and some players poised for break-out seasons. One thing for sure- we will compete in all three zones," says Plocki.
"You can see a great example of our commitment to player development with our goalie coaches," notes Jablonic. Former NHL player Brent Johnson, and former Vermont Catamount Travis Russell, both return to work with the U16 and U18 goalies this season. "We're fortunate to have talented coaches at every position."
Several players on both midget teams will be wearing a Little Caps jersey for the first time, "but our coaches know those players," says Jablonic. "That is one of the real strengths of our club." With veteran coaches like U16 Assistant Coach Vic Hugo, another WLC coach with 25-plus years coaching in the DC area at all levels, the Little Caps are adept at molding competitors. "That is the player development model we've set out to build here in Washington" remarked Jablonic, "our affiliation with the NAPHL will definitely help strengthen our entire organization."
"I just can't wait to hit the ice in Blaine at the end of September."
Next up in Previewing the NAPHL: Wenatchee Wolves