Previewing the NAPHL: St. Louis Selects
September 14, 2015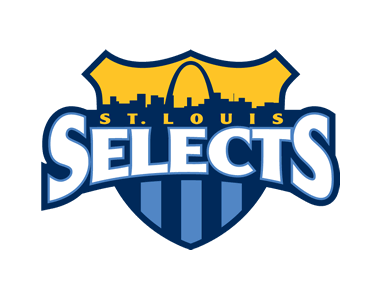 Over the course of the next two weeks, the North American Prospects Hockey League (NAPHL) is proud to feature a new series that will preview each of the 38 teams in the NAPHL for the 2015-16 season. Each day, leading all the way up to the first event of the season at the NAHL Showcase in Blaine, MN, the league will feature a different organization and take a look at both their teams.
The St. Louis Selects Hockey Club of the NAPHL is looking forward to the upcoming 2015-16 season. With a 16U team that missed the crossover in playoffs and a 18U team that fell short of the top 8 bracket in the previous season, Head Coach JP Beilsten has worked hard to find ways to improve in the offseason, indicating, "We have a lot to be proud of from the 2014-15 season, but we also have a lot that we'd like to build on."
One area the St Louis Selects have improved already is with their coaching staff. The organization has hired Kyle O'Kane to help coach the u18 team. "Bringing Kyle in to help is exactly what we're looking for. He has professional hockey experience and has been a part of Junior and Collegiate championship teams." (St. Louis Bandits of the NAHL and at Western Michigan University).
The Majority of the Selects u16 team from last season has moved up to the u18 roster for the upcoming year, joining Joey Rosa, the team's only returner. "We are counting on Joey to take on a strong leadership role along with providing a very powerful defensive presence," said Beilsten.
Joining Rosa will be 2014-15 NAPHL 2nd Team Goaltender Johnny Massara along with last year's u16 captain, Andy Willis. "I feel like we have a great core group of kids from last year that could really have some success at the u18 level this season. I'm excited to see what they'll be able to accomplish."
The organization currently has 3 players from last season's u18 team on the 30 man roster for NAHL teams. Jordan Bratton with the Odessa, Austin Junger with Fairbanks and Brycon Johnson with Amarillo, who were all key members of that team along with John Moeller who has committed to the Nipawin Hawks of the SJHL.
The Selects u16 team will also have a few returning players for the upcoming season with Zach Stolz and goaltender Kyle McClellan. "With a season under Kyle's belt along with the numbers he was able to put up last year, I'm feeling very confident in our goaltending situation this season," said Beilsten.
Along with Stolz, the team has also added a lot of great local St. Louis talent to the u16 roster this year including Jacob Wiethaupt, Adam Phelps, Brenden Blair and Jered Westcott. While this names only a few, the Selects believe their u16 roster for this season has a lot of potential. "We have a great group of young kids, with more 2000's (first year midgets) than in years past. It really seems like a special group and our goal is help them learn the game and to realize their potential, not only as individuals, but more importantly, as a team," added Beilsten.
Next up in Previewing the NAPHL: Thunder Bay Kings