Previewing the NAPHL: Omaha AAA Hockey Club
September 4, 2015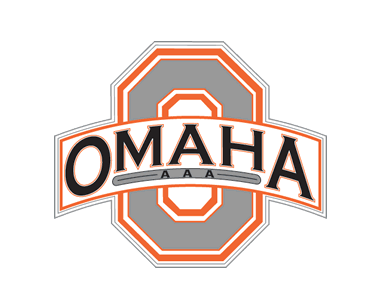 Over the course of the next two weeks, the North American Prospects Hockey League (NAPHL) is proud to feature a new series that will preview each of the 38 teams in the NAPHL for the 2015-16 season. Each day, leading all the way up to the first event of the season at the NAHL Showcase in Blaine, MN, the league will feature a different organization and take a look at both their teams.
Omaha AAA Hockey Club 16U
The Omaha 16U team has quickly become a national powerhouse. Season after season they are considered one of the top midget minor teams in the country. Over the past three seasons they have had a 56-4-2 regular season record in the NAPHL and also have two championships in the last 3 years, while playing in the Championship game in each of the last three campaigns. They have also had 18 NCAA division one commitments and 12 players move onto the major junior ranks during the last 3 years.
This season Omaha appears to be no different as they are set for another run at a NAPHL championship and a possible USA Hockey National Championship. On their current roster they have 6 WHL draft picks, as well as, 8 USHL draft picks.
Omaha also returns four players from last years team that won the NAPHL Championship. Sioux Falls Draft pick Garrett Anderson returns to anchor the defense again and up front Gabe Wahl and Austin Nault will lead the way as returning players.
Also in net they return Maximilian Haselbacher who led last years Omaha 16 Team to the Final Four at the National tournament while getting drafted by the hometown Omaha Lancers (USHL).
Head coach David Wilkie is also excited about many of the new additions to his team. Newcomers Kyle Kawamura, Seth Benson, Nicholas Doyle and Jackson Decker are all poised to have breakout years.
This year Omaha will not only be skilled team, but very fast and defensively strong.
2014-2015 16U NAPHL Coach of the Year David Wilkie had this to say about his team, "We have a lot of team speed and are extremely deep in all positions."
Omaha AAA Hockey Club 18U
The Omaha 18U team is looking to continue its strong play in the NAPHL. Omaha has been to the Championship game in both of the last two seasons , winning the Championship in 2013-2014 and losing to New Jersey last year in the final game.
During the 2014-2015 had 7 players signed NAHL tenders. This year head coach David Wilkie is looking for more of the same from his team.
"Our expectations are to compete to win the NAPHL Championship again and play well in the process. We also want to continue to move our players on to the next levels of hockey which is the most important aspect of our organization" said Wilkie.
Omaha is returning 4 players from last year's team. They also have 8 players from last seasons 16U team making the jump to their 18U team this season. Newcomers Jordan Fader , Brendon Gysbers and Dylan McDonald are welcome additions to this years 18U edition out of Nebraska.
In net they have two strong goalies in Cole Weaver and Michigan native Gavin Hubbard. Coach Wilkie had this to say about his team, "We have a very solid team top to bottom with a lot of team speed, size and grit."
Coach David Wilkie and his team will look to continue their winning ways as they open up league play at the NAPHL showcase in Blaine, Minnesota on Sept 24-27 , 2015.
Next up in Previewing the NAPHL: Philadelphia Little Flyers