Previewing the NAPHL: New York Aviators
September 3, 2015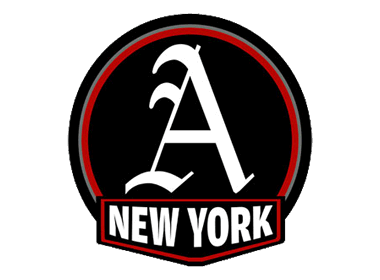 Over the course of the next two weeks, the North American Prospects Hockey League (NAPHL) is proud to feature a new series that will preview each of the 38 teams in the NAPHL for the 2015-16 season. Each day, leading all the way up to the first event of the season at the NAHL Showcase in Blaine, MN, the league will feature a different organization and take a look at both their teams.
Leading the New York Aviators into their first NAPHL season wil be head coach Chris Werstine. Werstine brings a ton of experience to the Aviators program having coached the 87, 88, and 90 birthyears at Honeybaked. At the junior level, Werstine coached the Metro Jets (Lakeland, MI) for 5 seasons, and led them to the CSHL (now NA3HL) Gold Cup Championship. Additionally, Chris spent 2001-2003 with the Capital Centre Pride as associate coach and director of scouting. It is safe to say the Aviators are in good hands with Werstine at the helm.
The 2015-16 season is monumental for the New York Aviators as they are making the transition from Tier 2 to Tier 1 hockey. This transition was highlighted by local CBS news in an
article posted here
. As the CBS article explains, "It's been a long, but now rewarding journey for the Aviator Hockey Club. In less than 10 years since the program's formation, there has been amazing growth. Since 2007, Aviator has expanded from 25 participants to 13 travel teams. Now, after four seasons at the Tier 2 level, they will jump to the highest level recognized by USA Hockey."
In their inaugural season at the 16U level of the NAPHL, the Aviators want to make sure they build organically from within and become a respected group to play against. As Coach Werstine recognizes, "We are aware that with only twe 1999' birth year players on the roster and the rest 2000's, we are going to have an uphill battle, but none the less we will develop and get better throughout the 15-16 Season."
Good teams start with good goaltending, and the Aviators will be backstopped Richard Ledek. Ledek has excellent size and a lot of potential to develop into a Junior A prospect. Ledek will be tested and carry a lot of the load for the Aviators, especially early on in the season.
Two forwards who will be go-to guys for the Aviator team are Francis Kienzle and Shane Pinto. Kienzle is a dynamic player with game breaking ability. He has already caught the eye of some NAHL Scouts. Pinto plays with an edge, is a tremendous penalty killer and has the character and leadership qualities to guide the Aviators in the right direction.
"The Aviator Program is very excited be a part of the NAPHL," said Werstine. "This is an exciting day for players in New York City to be able to compete on a National landscape. With the relationship between the Junior Aviators NA3EHL and the Aviator Youth Hockey 16U Program, the pyramid for player development has now been established."
Next up in Previewing the NAPHL: Omaha AAA Hockey Club