Previewing the NAPHL: Madison Capitols
August 31, 2015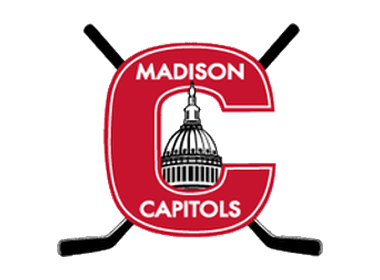 Over the course of the next two weeks, the North American Prospects Hockey League (NAPHL) is proud to feature a new series that will preview each of the 38 teams in the NAPHL for the 2015-16 season. Each day, leading all the way up to the first event of the season at the NAHL Showcase in Blaine, MN, the league will feature a different organization and take a look at both their teams.
For the 2015-16 season, the Madison Capitols AAA are pleased to announce the hiring of Scott McConnell as the new head coach of the 16U team. For the previous five seasons McConnell was the head coach and GM of the Chicago Steel of the USHL. With his wealth of knowledge and experience Scott will bring a new perspective to the Capitols and should help the 16U team transition to the next level. The 16U Capitols will be led this season by Aaron Swanson up front, on the blue line Branden Suter and Colton Craigo. Some new additions that will contribute to the offense will be forwards Brady Bjork, Matt Jones and Kyle Schott as well as Bryce Kessel on defense.
Garrett Suter, who led the Madison 18U team to a first overall in the NAPHL regular season, and a Wisconsin State Championship in the spring, will be back as the Head Coach this season. Some veteran forwards leading the offensive attack this year will be Casey Fitzjerrells, Konur Peterson (Affiliate Player of Madison Capitols USHL) and Nick Hames. On the blue line returning defensemen Chase Mickleson brings experience and leadership that is essential to team success. Some new additions to the roster this year include forwards Mick Messner (5th overall pick in phase 2 USHL draft to Madison Capitols), Joey Kubachka (Affiliate player Madison Capitols USHL) and Sam Iverson. The Madison 18U defense has added new players Ryan Carlson (Affiliate player Madison Capitols USHL) & Lars Voit. "With the core group of guys we have returning from last season, the players we have moved up from our U16 team a season ago and the new players we've added I think we have a team that can compete for not only the regular season title again this year but the playoff championship as well," head coach Garrett Suter said.
With the tragic and unexpected death of Bob Suter last September the Capitols have gone through some major organizational changes to bring the Madison Capitols AAA back to where it once was. With his sons Garrett and Ryan stepping up to lead the Madison Capitols will continue to be one of the longest running premier AAA organizations in the country. "For this upcoming season we are excited about the changes that we have already made and look forward to what the future will bring," said Garrett Suter, President and Director of Hockey Operations. "We are creating a unique opportunity for our players to get more exposure/looks by the USHL and NAHL then any other team in the country and we're excited about that."
Next up in Previewing the NAPHL: Meijer AAA Hockey