BioSteel named official performance drink of the NAHL
August 27, 2015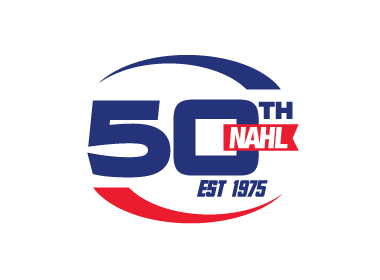 The North American Hockey League (NAHL) has announced that it has partnered with BioSteel to be the official performance drink of the NAHL, NA3HL, NA3EHL and NAPHL. With this partnership, BioSteel will be available on a league-wide basis to teams and players, in addition to product placement in NAHL arenas.
Former NHL Strength and Conditioning Coach, Matt Nichol created BioSteel in 2003. With his nutrition background and his network of reputable scientists, Matt formulated a safe and high-caliber sports nutrition product that today has become the #1 purchased product in North American pro sports and used by exercise enthusiasts worldwide. BioSteel has been used by professional and Olympic athletes since 2004, and not made for resale until 2009, BioSteel Sports products were formulated to meet the needs of the world's greatest athletes. Priding itself on being the safest and healthiest system of sports nutrition on the market, BioSteel is driven to enable a High Performance lifestyle.
"We feel like our partnership with BioSteel came at the perfect time because now more than ever, the athletes in all four of our leagues are utilizing supplements that will best compliment their high-performance lifestyle," said Alex Kyrias, Director of Communications and Sales for the NAHL. "BioSteel has gone to great lengths to ensure they are not only delivering the best and most effective product in the market, but also the safest one, which is backed by a commitment to excellence that includes exercise science research."
BioSteel is but one of many high performance supplements on the market today, however what sets BioSteel apart from its competitors is their commitment to providing an evidence-based product that does not contain preservatives, additives or unnatural coloring. BioSteel's list of hockey clients includes Edmonton Oilers forward Connor McDavid and Dallas Stars forward Tyler Seguin.
"We are excited to align ourselves with the NAHL and its affiliates to provide BioSteel Sports products," stated Ryan Primanti, Co-Founder & President of PLAY-sport-PURE, U.S. Regional Distributor of ALL BioSteel products. "Providing athletes who are chasing their dreams with safe and premium products is very rewarding."
About BioSteel
BioSteel is the Official Performance Drink of the NAHL, NA3HL, NA3EHL, and the NAPHL. Used by professional and Olympic athletes since 2004, and not made for resale until 2009, BioSteel Sports products were formulated to meet the needs of the world's greatest athletes. Priding itself on being the safest and healthiest system of sports nutrition on the market, BioSteel is driven to enable a High Performance lifestyle. BioSteel is exclusively provided to the NAHL, NA3HL, NA3EHL, and NAPHL by PLAY-sport-PURE, U.S. Regional Distributor of ALL BioSteel products. To learn more about BioSteel products, go to
www.play-sport-pure.com