Previewing the NAPHL: California Titans
August 24, 2015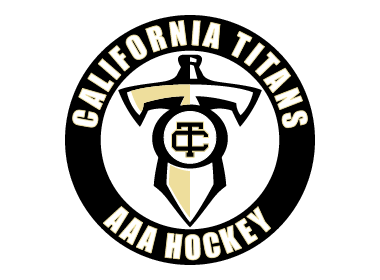 Over the course of the next two weeks, the North American Prospects Hockey League (NAPHL) is proud to feature a new series that will preview each of the 38 teams in the NAPHL for the 2015-16 season. Each day, leading all the way up to the first event of the season at the NAHL Showcase in Blaine, MN, the league will feature a different organization and take a look at both their teams.
The 2014-15 season for the California Titans was a mixed bag of success and learning. The Titans are one of the founding members of the NAPHL and have consistently been one of the top organizations in the NAPHL at moving players to the junior hockey level. The list of Titans alumni now playing in junior hockey leagues like the NAHL and USHL is long and the list of alumni now in the NCAA and beyond is even longer.
The Titans have a small transition this season as longtime coach Luc Beausoleil is now the Player Development and Advancement Director. In his place at the 16U level will be coach Louis Pacella, while Scott Yorkinson, who has been with the program since its inception, will coach the 18U team.
California Titans 18U
The 18U team, who have won two of the six all-time NAPHL 18U Championships, will return to the ice under the direction of head coach Scott Yorkinson. Scott has over 17 years of coaching experience to go along with his playing experience. Scott grew up in Pittsburgh and excelled not only at ice hockey, but also football, which earned him a college scholarship. Scott has coached three WSHL Junior B Championship teams, and won Junior B National Championship. He led the Titans 18U teams to NAPHL Championships in 2010 and 2012. Over the years, Scott has forged many strong relationships in Junior hockey because of his well-known dedication and unique ability to develop and prepare young athletes for the next level, be it college or Juniors. Last season was a good one for the 18U team, as they made the playoffs, finishing 7th in the standings with a 14-8-2 record. The Titans also had three players tendered into the NAHL this past season. The Titans have made the Gold Division in the playoffs four of the six seasons in the league. "The 18U team is going to have some great leadership in the lockerroom and we are really excited for this season. We are going to be a team that works hard and have enough depth that the scoring should be spread around and be by committee," stated Yorkinson.
California Titans 16U
The 16U teams had a rare down season last year, going just 3-14-3 in NAPHL action. The team did post a 2-2 record in the Silver Division playoffs. In 2015-16, the 16U team will have a new head coach in Louis Pachella. He has been a mainstay in Southern California youth hockey for nearly twenty years. His teams have won the California State Championship, Pacific District Championship and advanced to the USA Hockey National
Championships. Most recently, Louis served as Head Coach of the LA Jr. Kings and LA Selects, and led several teams to the USA Hockey National Championships. Louis previously served as Western Regional Scout for USA Hockey's National Team Development Program and USHL Central Scouting. "Our new 16U coach, Louis Pachella, is an incredible asset to the organization," said Yorkinson. "The 16U team looks really solid and we have some returners coming back from a team that made the district finals."
Next up in Previewing the NAPHL: Esmark Stars