New Jersey alum Gelatt gets shot in NAHL
August 17, 2015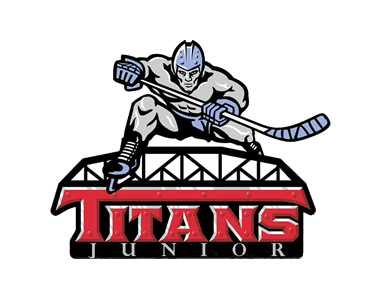 By Chris Rotolo, Ashbury Park Press
In June, Middletown opened its arms and state of the art ice rink to the North American Hockey League (NAHL), as the New Jersey Titans officially unveiled its affiliation with this revered junior hockey league.
Two months later, the Titans slimmed its inaugural NAHL roster down to 30 players, and according to the club's Hockey Director George Haviland, several familiar faces from the local hockey ranks made the cut.
In total, five Shore Conference alumni will make the leap with the Titans into the realm of Tier II USA Hockey sanctioned competition, including 2015 grad and St. John Vianney standout Mike Gelatt.
"Getting the chance to stay home with friends and family while playing in one of the best leagues in the country is exciting," Gelatt said.
"This team is going to be a real eye opener to players in the area, and it will be a great opportunity for them down the line…I'm sort of at a loss for words for how excited I am to be part of it."
Gelatt is joined by his brother and former Lancers defenseman Tim Gelatt, as well as Howell forward Brad Becker, and CBA standouts Anthony Cusanelli and Greg Malafronte as locals who were chosen for the Titans roster out of the club's Main Camp, which was held at Middletown Ice World from July 31 through Aug. 2, and showcased nearly 120 players from around the country.
"It's hard enough to make it through the first cut, and we know we still have work to do," said Gelatt, who understands the Titans staff, which will be led by head coach Rich McKenna, still needs to shrink its active roster to 23 players before an opening night bout with the Aston Rebels on Sept. 18 at Middletown Ice World.
"We're all excited to get ready though. We all want to skate in the home opener, and we know it will be a great atmosphere."
In his senior season with St. John Vianney, Gelatt delivered 58 points on 33 goals and 25 assists, lifting the Lancers to a Shore Holiday Tournament title and a conference tournament finals appearance, as the winger put home the game-winning overtime goal in a 3-2 upset of Howell in the semifinals.
And it's that 2015 campaign which earned the Third Team All-Shore selection his roster spot at the inaugural Asbury Park Press All-Star Hockey Classic.
"Being part of these games is a lot of fun because the guys you're skating with and against are guys you've been around for years," said Gelatt, who will be competing against Malafronte on Sunday, Aug. 23 at Middletown Ice World. "This is the last game we have to get together and bring it all to an end on a great note."
"It should be a great atmosphere and I'm looking forward to it. We're all friends out there, but no one wants to lose. At the end of the day we all want to win and you have to compete. It'll be a lot of fun."