Titans alum Moy realizes NHL dream
July 27, 2015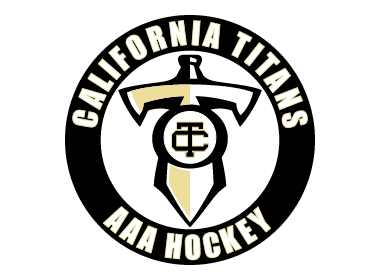 By Chris Bayee, Rubber Magazine
Confidence can be a tricky proposition for a high-level athlete. Too much of it and you run the risk of being labeled cocky. Not enough of it and your chances of continued success diminish.
San Diego native and California Titans and NAPHL alumni Tyler Moy has found a healthy balance, and one of the collateral benefits of it was his selection in the sixth round (175thoverall) by the Nashville Predators in June's NHL Entry Draft at Sunrise, Fla.
Moy's confidence is based on hard work on and off the ice, and it helped him weather twice being passed over in the NHL draft. Moy, who is coming off a stellar sophomore season at Harvard University, took a pragmatic approach about the experiences.
"Obviously, it's a bit tough to see your name get passed up two years in a row, but I don't think that at any moment I thought of that as a negative thing in terms of my successes. I never saw it as a defining event I wasn't drafted or that I was a bad player because of it," the former California Titan and San Diego Jr. Gull said. "I always have this confidence about myself that I'm going to make it. That's what you have to have if you want to make it to that level. I can be regarded as a late bloomer and someone who has taken more time to develop, and I thought I had a lot of room to improve. I never had a doubt about my work ethic."
That work ethic was honed through countless on- and off-ice sessions with his father Randy, the Jr. Gulls' president and a former NCAA Division I and III college coach. Father and son worked on the fundamental skills of skating and edge work, stickhandling, passing and shooting day after day, year after year.
"He's worked really, really, really hard," Randy said. "We got very lucky in that he's very passionate about hockey. Tyler never needed motivation. He always wanted to practice a lot and train a lot. A lot of players talk about wanting to play college hockey or play in the NHL, but very few are willing to work that many hours week after week."
During Tyler's Bantam seasons, when Randy served as his coach, a role he'd had since Mites, their typical training schedule each Thursday was 45 minutes of power skating during a public skating session at Iceoplex in Escondido, one hour of shooting, stickhandling and passing drills during the ensuing stick time session, a 90-minute team practice, and 45 minutes of dryland workouts.
Four hours in one day, and that doesn't take into account other skill sessions and team practices each week.
"Having him being able to coach me as much as he did was a huge plus," Tyler said. "But sometimes being the son of a dad coach isn't always the easiest thing either. I think he was pretty tough on me compared to the rest of the kids, but overall it pushed me out of my comfort zone. … It helped me out in the long run."
Cornell commit Alec McCrea played with Tyler and for Randy growing up. Tyler's work ethic is nothing new, he said. "Tyler always brought a very good work ethic, and that goes hand-in-hand with leadership," McCrea said. "Guys look up to him because of that. The success he had as a youth hockey player, in junior and at Harvard, it's evidence of the more you put in is what you will get out."
Tyler's well-rounded game jumped off the film to Predators North American scout Ryan Rezmierski. "He was always in the right spot, and he worked hard every shift and finished his checks," Rezmierski said. "He has a bit of everything you want at this level."
Not only did Moy score 27 points (12 goals) in 37 games, he seamlessly moved through the Harvard lineup, most often centering a much-improved third line on an NCAA Tournament team. But he shone in an eight-game stint on the top line and was a fixture on the Crimson's penalty kill and top power-play units (where he played the point).
"We had our fair share of injuries this season, and Tyler was often asked to step up into bigger roles," said Harvard teammate Merrick Madsen, a former California Heat goaltender who was a sixth-round pick by Philadelphia in 2013. "He stepped into a first-line role and he still performed as he should. It was good to see him get drafted because he's so dedicated."
Moy played in the NAPHL for the California Titans 16U team during the 2010-11 season when he led the team in scoring with 29 points in 20 games.