James Timko: The Definition of Student-Athlete
July 23, 2015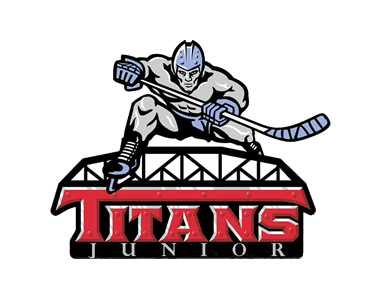 The phrase "Student-Athlete" is common in youth hockey circles as Tier 1 hockey players navigate their way through high school in their quest to play NCAA hockey. What does being a student-athlete really mean? To answer that question, we turn to New Jersey Titans and NAPHL forward James Timko.
"I am taking four AP classes this year, serving as Vice-President for the Future Business Leaders of America, and I have additional responsibilities with the Spanish National Honor Society at Christian Brothers Academy. I'm not sure that I'm exactly looking forward to it, but I know it will be a great year."
"I have aspirations to continue playing hockey, and I know that I have not yet peaked as a player. I haven't proven myself yet. This season is going to determine what opportunities I have to play hockey in the future and I'll be ready. If all else fails, I know that my work in the classroom has assured me of a great college education."
As a 1st honor roll student throughout his three years at the prestigious Christian Brothers Academy in Lincroft, New Jersey, James has excelled in the world of academia. His academic resume to date includes:
-AP History
-AP Calculus
-AP Physics
-AP Economics
-AP Geography
-AP Statistics
-AP English Literature
-2240 SAT score
-Spanish National Honor Society
-Future Business Leaders of America Club-Vice President
James acknowledges that, "Maintaining high grades at Christian Brothers Academy is difficult even in the off-season, but it is certainly more challenging during the season. That's when planning my week and using my free time to study is most important. For me, it comes down to organization and discipline. I have to know what's on my plate and when I need to get it done. I also know that I actually have to sit down to do it."
"Some of the best times I have socially are on hockey trips when I am spending time with my teammates and friends between games, so that's enough motivation to get my homework out of the way. While I try to get a jump on things before I leave, I usually end up working on planes, in airports, and pull the occasional all-nighter on the way home. "
James' mother, Sarah Timko, emphasizes her son's commitment to academics. "As a parent there is a lot you can teach, but some things have to come from within. There are nights during the season that I wake up at 3:30am and see the light on in his room. I check-in with him because I can't tell if he is up late or up early, but when he is up at that hour he is doing his homework."
James' dad Tom continues, "Jim is driven in everything he does; he has a plan and he works to achieve his goals, academic or otherwise. If he sets his mind to something, he accomplishes it. Whether it's his grades or his game, he makes it happen when he wants to. He's proven himself over and over. I'm not sure where his future will take him, but I'm just happy to have a front row seat."
The New Jersey Titans organization is unique in that they allow their players to skate for their high school teams during the Tier 1 hockey season. The coaching staff has a track record of not only developing excellent hockey players, but also helping players understand the importance of their education.
According to James, "The Titans coaches want us to do well in class, and they also emphasize that education is not just making the grades. It's being committed to our school as well, which is why they let us play high school hockey. Last season, Coach Haviland shook my hand when the Titans won the NAPHL Championship and he also shook my hand when Christian Brothers Academy won the state title."
Titans Director and 16U Head Coach George Haviland has watched Timko develop as a player and student. "Jimmy is a leader and inspiration to all future NAPHL Titans. His time management qualities are first rate. We have had the pleasure of having Jimmy in the Titans organization for five years now, and we can honestly say his presence is felt the minute he walks into the building. It is amazing to me that he has the ability to play Tier 1 hockey for the Titans and varsity hockey for Christian Brothers Academy all while he maintains his honor roll status. Timko will be a leader in the future in this country."
The NAPHL salutes James Timko for his dedication to academics, and his commitment to the New Jersey Titans organization. Parents and players interested in learning more about the college admission process
click here
for the NAPHL college bound guide.