NAHL continues partnership with Apex Learning Virtual School
July 15, 2015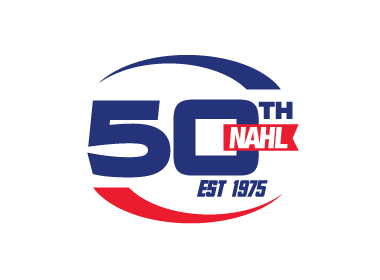 The North American Hockey League (NAHL) is pleased to announce the continuation of their partnership with Apex Learning Virtual School to serve as the exclusive educational services partner of the North American Hockey League (NAHL), the NA3HL, NAPHL and NA3EHL for the 2015-16 season.
As a fully accredited, diploma-granting online high school, Apex Learning Virtual School increases player access to high quality educational opportunities, enabling students to establish a strong academic foundation for college while sustaining the demanding schedule required for on-ice development and travel. Students complete course work on the schedule and at the location that best fits their routines. A catalog of more than 100 online courses includes NCAA-approved and Advanced Placement courses.
"Our players' high school education is just as important as the on-ice component and we received from great feedback from our high school-aged players and their families this past season about their experience with Apex Learning," said NAHL Commissioner Mark Frankenfeld. "Their presence at our events and in our educational seminars for players has proven to be a very valuable asset as they provide general education guidance as experts in the field. Their online programs and courses provide the flexibility that our players need to meet academic college admission requirements and fit with their rigorous athletic schedules."
"At Apex Learning Virtual School, ninety percent of students successfully complete their courses," said Katherine Bach, chief academic officer for Apex Learning Virtual School. "Our students are successful because of the unique combination of comprehensive curriculum, expert teachers and an engaging learning experience that generates exceptional student outcomes. The flexibility of our online learning experience allows us to customize programs to meet the learning needs, schedule and goals of individual players."
Parents enroll students in either the full-time program or individual courses. Students in the full-time program can earn a diploma and can expect rigorous courses, expert teachers and experienced guidance counselors similar to a college preparatory private school. Teachers and staff monitor student performance and inform parents weekly about progress. Students enroll in individual courses to get ahead, recover a credit and fulfill specific requirements for graduation or for NCAA initial-eligibility certification status.
About Apex Learning
Nearly two decades ago Apex Learning emerged as a leader in digital learning for secondary education, developing online Advanced Placement courses to provide students who would otherwise not have access to the opportunity to take rigorous, college-level courses. Recognizing the challenges schools face in meeting the needs of every student — from those struggling to stay on track for graduation to those capable of accelerating their learning — the company continues to develop innovative, digital learning solutions to support teachers and provide every student with the opportunity to excel beyond his or her expectations. Apex Learning offers a comprehensive catalog of rigorous, standards-based online courses that meet high school graduation requirements. Apex Learning Comprehensive Courses are used by schools nationwide for both initial credit and credit recovery. Apex Learning, headquartered in Seattle, is accredited by AdvancED and its courses are approved for National Collegiate Athletic Association (NCAA) eligibility.