California Titans go on the offensive against cancer
July 15, 2015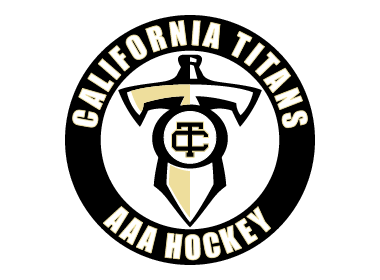 The California Titans of the NAPHL took time out earlier this summer to host a Face Off with Cancer event. Face Off with Cancer's mission is to raise funds and awareness for various cancer support organizations while honoring and supporting members of the Southern California hockey community who have been affected by cancer.
Both current and former California Titans players volunteered their ti??me to help out with the Face Off With Cancer event and the Delete Blood Cancer DKMS international bone marrow donor Registry.
The event raised over $20,000 dollars to fight cancer. In addition, the Titans organization registered 64 people for the Delete Blood Cancer DKMS international bone marrow donor registry. Together, lives will literally be saved by the work that was done.
For the upcoming 2015-16 season, the Titans will wear special game jerseys for Something Yellow, an organization that helps fund childhood cancer at a personal level to the patient. (Example: Hotel expenses or travel for family and friends to come stay with the patient during treatment for support).
The Titans are then planning to get the jerseys sign and donate them to the "teenager" area of local children's hospital.
The Titans will also be doing chuck-a-puck at their rink, with the proceeds going to Something Yellow and the winner receiving a yellow jersey. The Titans will honor two people on these special yellow jerseys. The KC initials and #13 was will be for Kevin Cordasco (the son of the family that started the organization who passed away two years ago). The other will be the JW initials and #25 for Justin Woods, who played for the Titans and then went onto play in the NAHL for the Fairbanks Ice Dogs. Woods just finished chemotherapy spending nine months in the hospital and is in the recovery stages now.
Below is a list of current and former players who helped with the Face Off with Cancer event:
Neev Begim
Trent Cowden
Nickolai Gruzdev
Beau Lawrence
Justin LeBouef
Jeremy Malm
Nathan Margeson
Conner Meaney
Danny O'Donnell
Jake Pisarcik
Robbie Rosenblood
Henri Schreifels
Maxim Sidelnik
Kane Toriumi
Jared Turcotte