Wenatchee hires Obermeyer as assistant coach
July 14, 2015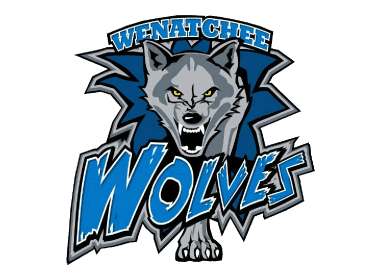 The Wenatchee Wolves 18U team of the NAPHL and Wolverines 14U team are excited to announce the hiring of assistant coach Jake Obermeyer. Obermeyer comes to the Wolves and Wolverines after an impressive playing career that includes experience at the USHL, NCAA DI, and professional levels.
Obermeyer recently completed a six year professional hockey career. His time in the pro ranks were spent in both the CHL and ECHL with stops in Amarillo, Rio Grande, Evansville, and Tulsa. Between the two leagues, Obermeyer played in 316 career regular season games, registering 17 goals and 73 assists for 90 points. At various times, the defenseman had opportunity to serve as team captain or assistant captain.
Prior to his professional hockey career, Obermeyer spent three seasons in the USHL with the Tri-City Storm, which led to a NCAA DI career at Robert Morris University. In the USHL, Obermeyer played for current Wild Head Coach and General Manager, Bliss Littler, and was part of the 2003-04 Anderson Cup Championship. In addition to the team accomplishment, Obermeyer was named to the USHL All-Star Game and the USHL All-Rookie team that season. As a NCAA Division-I student-athlete, Obermeyer played in 72 career games and earned a bachelor's degree in Sports Management.
About his hiring, Obermeyer had this to say, "My wife and I couldn't be happier for me to begin my coaching career in Wenatchee. Coaching hockey has forever been a dream of mine and who better to work under than Ryan McKelvie and Bliss Littler, two incredible and inspiring coaches. I strive for success and look forward to further developing these young men's hockey skills and leaving a positive impact on their lives on and off the ice."
Wolves and Wolverines Head Coach and Director of Hockey Operations, Ryan McKelvie, commented, "We are thrilled to have Jake join our staff. Our Wolves and Wolverines players will benefit greatly by learning from someone with his experience and knowledge. The players in the Wild organization are surrounded by some great hockey people and Jake is a terrific addition to this staff."
Obermeyer will be taking over for outgoing assistant coach Pat Norlin. Norlin was hired last summer and spent one season with the Wolves. He was a key person getting the first year Wolves and Wolverines teams off the ground and running, as well as helping the Wolves to be awarded as the NPHL Organization of the Year in their first year of operations. Norlin is leaving the Wolves to advance in his post-secondary academic pursuits.
Coach McKelvie commented on Norlin's departure, "We are grateful for everything Pat did for our program. Over the years, he has positively impacted a lot of hockey players, especially in the Wenatchee community, and I have no doubt he will continue do this in the future, after he completes his degree. I'm excited for him as he gets closer to finishing his post-secondary degree."