Golczewski named head coach of New Jersey 18U team
July 10, 2015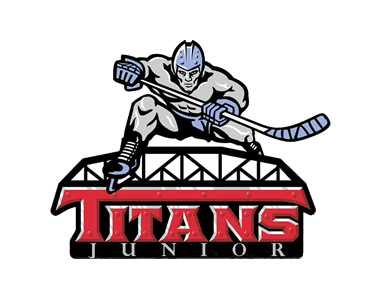 By Steve Stein, USA Junior Hockey Magazine
Gary Golczewski has an impressive resume as a hockey player.
At the top of the list are his selection by the Boston Bruins in the 1991 NHL draft, and his 2012 induction into the New Jersey High School Hockey Hall of Fame and 2013 induction into the Christian Brothers Academy Hall of Fame.
Not far behind are his Delaware Valley Collegiate Hockey Conference Player of the Year and All-Star team captain honors in 1999 while he played for The College of New Jersey. But Golczewski admits he made some mistakes along the way that sidetracked him. He became complacent. He was distracted.
Looking back now at age 42, "I take the blame," he said.
"It was all my fault. I can't lie. I wish things had gone differently. But those mistakes shaped me. They made me who I am today," he added.
Today, Golczewski is a family man with a wife and three daughters and he is also the new coach of the New Jersey Junior Titans 18U hockey team of the North American Prospects Hockey League (NAPHL). He can't be happier.
"This is a fantastic opportunity," he said. "Nothing against all the other players I've coached, but I can't remember being so excited. I have a chance to mold good hockey players into elite hockey players."
Part of the molding process, Golczewski said, will be making sure his players don't repeat his past mistakes.
"I want them to do the right things on and off the ice," he said. "And I want them to be realistic."
Golczewski's coaching philosophy is simple.
"I'm a firm believer in always teaching and working on basic skills, honing your craft. At this level (18U), development is important. You need to stay on the right path to reach your goal as a player," he said. "And even though it's hokey to say 'everything is all about the team,' who doesn't want to win?"
Golczewski coached the Junior Titans team in the Metropolitan Junior Hockey League last season. They went 21-19-0-4 for 46 points and qualified for the playoffs.
"The kids worked hard, but we were short on talent," he said.
He has a full roster of 20 players on the 18U team, filled mainly through an April tryout. This includes seven returning players and players from the Junior Titans 16U national team moving up.
The 18U team is playing this summer in the Jersey Hockey League and will compete in the Chowder Cup tournament in Massachusetts.
Golczewski also has an impressive coaching resume that includes championship seasons in 2007 and 2008 with the New Jersey Kings in the former International Junior Hockey League.