Limited spots remain for Future Prospects Tournament in October
July 6, 2015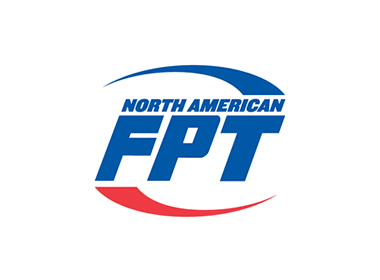 The North American Hockey League (NAHL) and the North American Prospects Hockey League (NAPHL) has announced that a limited number of spots remain for the special at-large Future Prospects Tournament to be held as the same time as the league-wide NAPHL event from October 15-18, 2015 at the Schwan Super Rink in Blaine, Minnesota.
The Future Prospects Tournament is open to any USA Hockey-sanctioned Tier I youth team at the 18U, 16U and 14U levels. These teams will play an invitational-style tournament, independent of the NAPHL event. The 18U and 16U levels will be begin October 15th, while the 14U level will begin October 16th.
The event, which is coordinated and operated by the experienced and professional staff of the NAHL, will feature a guaranteed scouting presence from NAHL teams, real-time statistics and game tracking provided by Pointstreak and live online video broadcast of every game by FASTHockey, official broadcast provider to the NAHL. The event is sanctioned by USA Hockey and will also utilize the USA Hockey Officiating Development Program.
"Not only is the NAHL committed to the development and exposure of its own players, but its future prospects as well and this event is an ideal way for teams to get a feel for the type of events we run and the opportunity to play different competition from across the United States," said NAHL commissioner Mark Frankenfeld. "This event is a great way for elite players in several different age groups to become more familiar with the benefits of our league while providing them unmatched exposure to scouts."
The event is designed to maximize the exposure of all the participants and teams through the NAHL's high-profile recruiting and exclusive Event Scouting System, which attract hundreds of college, junior and professional scouts per event.
The Future Prospects Tournament in Blaine has four-game guarantee. A limited number of spots remain and applications must be received at the NAHL office on a first some, first serve basis. A check in the amount of $1,750 per team made payable to the NAHL must accompany the application. A full refund will be issued to teams not accepted.
The NAPHL, which will be celebrating its seventh anniversary season in 2015-16, is composed of 40 Midget Major (18U) and Midget Minor (16U) teams from across North America that compete at the USA Hockey Tier I level. Founded in 2009, the NAPHL continues to establish itself as one of the premier grounds for development and exposure. The success of teams on the National stage, as well as the success of NAPHL players at the next levels of hockey, is further proof that the NAPHL is redefining exposure and has elevated itself to one of the premier training grounds for development and opportunity.